Latest News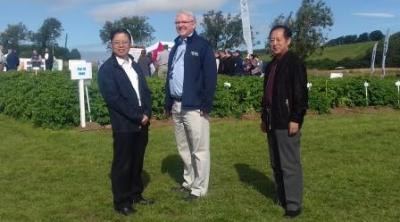 Our potato research partnership with the Xisen Group has been shortlisted for a China-Scotland Business Award in the Business-Education Collaboration of the Year category!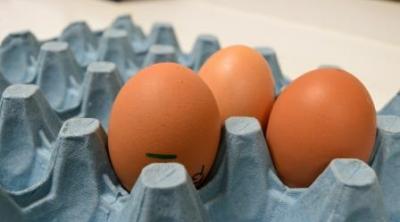 Mylnefield Lipid Analysis recently undertook analysis to provide data for a clinical trial carried out by Belfast headquartered agri-food technology company, Devenish, and the Royal College of Surgeons Ireland.
Our Next Event

7 Feb 2018 9am - 9 Feb 2018 4pm
Fruit Logistica covers every single sector of the fresh produce business and provides a complete picture of the latest innovations, products and services at every link in the international supply chain.
Twitter feed block
We've been shortlisted for a Chinese-Scottish #potato #research collaboration in the @ChinaBritain… https://t.co/JdRof3Sm9B

#Sweet article from @food_spark about the rise of the #UKGrown #Honeyberry #Haskap with contributions from our own… https://t.co/UZudXxHZN5

RT @JamesHuttonLtd: Looking forward to #InsidetheFactory 8pm on @BBCTwo tonight - a peek inside the @RibenaUK factory & what happens to all…

Looking forward to #InsidetheFactory 8pm on @BBCTwo tonight - a peek inside the @RibenaUK factory & what happens to… https://t.co/OH8v3C5oUb

RT @JamesHuttonInst: We look forward to watching this episode of #Countryfile in which our very own @Scott_Newey @HuttonES discusses ways t…

RT @BarleyPlanet: Farewell @HazelJBull and thanks for all your work over the past 8.3 years. @JamesHuttonInst, @JamesHuttonLtd & @IntBarley…

We're #Recruiting a #BusinessDevelopment manager for #AnalyticalServices based in #Aberdeen a unique… https://t.co/MBaGC59FWc

RT @JamesHuttonInst: Great to see @WaltDisneyCo @DisneyParks @WDWToday raising awareness about global issues we research, eg #land, #agricu…

At the @BVBSubstrates & @DelphyNL organised International Soft Fruit Conference #ISFC & looking forward to connecti… https://t.co/ID6npkjxfp

RT @JamesHuttonInst: Fancy exhibiting at Britain's largest technical #potato field event? Exhibitor bookings for #PotatoesInPractice 2018 a…

RT @EdmarkMLaw: A team of researchers from the James Hutton Institute and the University of Abertay Dundee have developed a see-through soi…