Latest News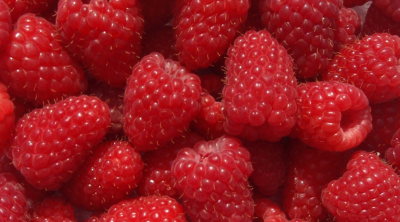 There's a new raspberry in town and it's not one to be taken lightly. James Hutton Limited is delighted to announce that advanced floricane raspberry selection 0485K-1 has been given the market name, Glen Carron, and is the latest variety to be added to the James Hutton Limited raspberry portfolio.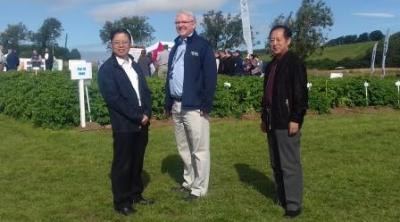 Our potato research partnership with the Xisen Group has been shortlisted for a China-Scotland Business Award in the Business-Education Collaboration of the Year category!
Our Next Event

22 Feb 2018 9am - 23 Feb 2018 2pm
The James Hutton Institute, Dundee, Scotland.
Hosted annually by James Hutton Limited, the Fatty Acids and Lipids - Chemistry, Biology and Analysis Course, takes place at the James Hutton Institute, Dundee, Scotland, with presenters Mr Peter Clough, Professor Bill Christie, Dr Charlie Scrimgeour & Professor Terry Smith attracting attendees from the world over.
Twitter feed block
RT @ScotGovSASA: Interesting morning at the SSCR soft fruit information day. Highlights include @JamesHuttonInst work on crop sensing, imag…

RT @JamesHuttonInst: A warm welcome to delegates of #SSCR2018 #SoftFruit Information Day and Winter Meeting, presented in association with…

RT @ConvergeC: Happy #MotivationalMonday! Looking to set up your own company? Be your own boss? What's this "Converge Challenge" that every…

RT @SEFARIscot: Delighted to feature in the latest @HolyroodDaily. If you enjoy fruit with your pancakes then read how our experts are expl…

This breakfast event from @DundeeAndAngus Chamber features our very own Jamie Smith on the panel. If you're in… https://t.co/CzlTLH4CoB

RT @HuttonCMS: @HuttonCMS and @HuttonSEGS scientists talking at a meeting of potato stakeholders in Kenya. Key topics included emerging P…

RT @MetabolomicMan: @JamesHuttonInst there to help with experts and technologies to prove authenticity and provenance.

New alliance will b…

RT @amg_min: Calling all postgraduate applied mineralogy, crystallography, petrology and geochemistry students: The next deadline for AMG b…

End of day 2 at #FruitLog18 | 28 conversations with #FreshIndustry colleagues from 18 countries! Celebrating with a… https://t.co/qfrxmbuyJf

A nice wee compliment for #GlenFyne It's great to know it's not just us that thinks @JamesHuttonInst bred… https://t.co/O58hpfoZ1I

Day 2 @FRUITLOGISTICA w/ our #Fresh industry colleagues on the @TheAHDB stand; @AngusSoftFruits @oliverspotatoes… https://t.co/jJMIEcG4vo

RT @AHDB_Hort: Joining @TheAHDB stand is @JEPCO @JamesHuttonLtd @BedsGrowers @AngusSoftFruits@ACGoatham and Isle of Ely, come and check us…