Latest News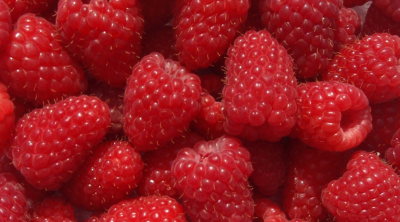 There's a new raspberry in town and it's not one to be taken lightly. James Hutton Limited is delighted to announce that advanced floricane raspberry selection 0485K-1 has been given the market name, Glen Carron, and is the latest variety to be added to the James Hutton Limited raspberry portfolio.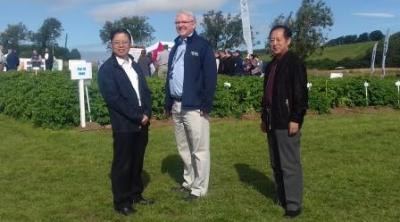 Our potato research partnership with the Xisen Group has been shortlisted for a China-Scotland Business Award in the Business-Education Collaboration of the Year category!
Our Next Event

World Trade Centre, Rotterdam
Global berry congress brings together berry professionals to share ideas about where the international soft fruit business is heading.
Twitter feed block
Day 2 #FattyAcids & #Lipids course. Prof.Terry Smith #Lipidomics expert kicks things off @MylnefieldLA https://t.co/2y2MjSCFVH

RT @DefraChiefScien: Read my reflections on #verticalfarming following a visit to @JamesHuttonInst https://t.co/EHLGWMLj88 #science #susta…

Day 1 of our #FattyAcids & #Lipids course with delegates from @VUmcAmsterdam @OrganicTech1981 @AFBI_NI… https://t.co/QPre2FcSUB

RT @PotatoHutton: Hard at work discussing how @HuttonSEGS #SocialSciences researchers & potato scientists can collaborate to address future…

RT @JamesHuttonInst: #DYK berries are jam-packed with compounds which have showed promising levels of bioactivity against several diseases?…

Welcoming attendees at our #FattyAcids & #Lipid analysis course @jonathanbsnape @MylnefieldLA https://t.co/omao9pBtCx

RT @S_Commandeur: About to start the lipid course of @JamesHuttonLtd! Thanks to the @TBVI_EU young scientist award for giving me the chance…

RT @DundeeAndAngus: Thanks to @C_RMcLaren for coming along & covering yesterday's Business Breakfast #daccevents @ArbikieAdam @71brewing @…

RT @LynnesnpR: @arbikie @SacredGrounds14 @JamesHuttonInst @71brewing #DACCEvents #DundeeBusinessWeek A tattie, a roaster, a raspberry & a b…

RT @JamesHuttonLtd: This Thurs/Fri is our #FattyAcids & #Lipids course with these lipid legends; Bill Christie, Peter Clough, Charlie Scrim…

This Thurs/Fri is our #FattyAcids & #Lipids course with these lipid legends; Bill Christie, Peter Clough, Charlie S… https://t.co/dwM76CVk0C

RT @JamesHuttonInst: Hot off the digital press: the February 2018 issue of Hutton Highlights, our quarterly review - read it here: https://…