Hutton boosts soil and rock science laboratory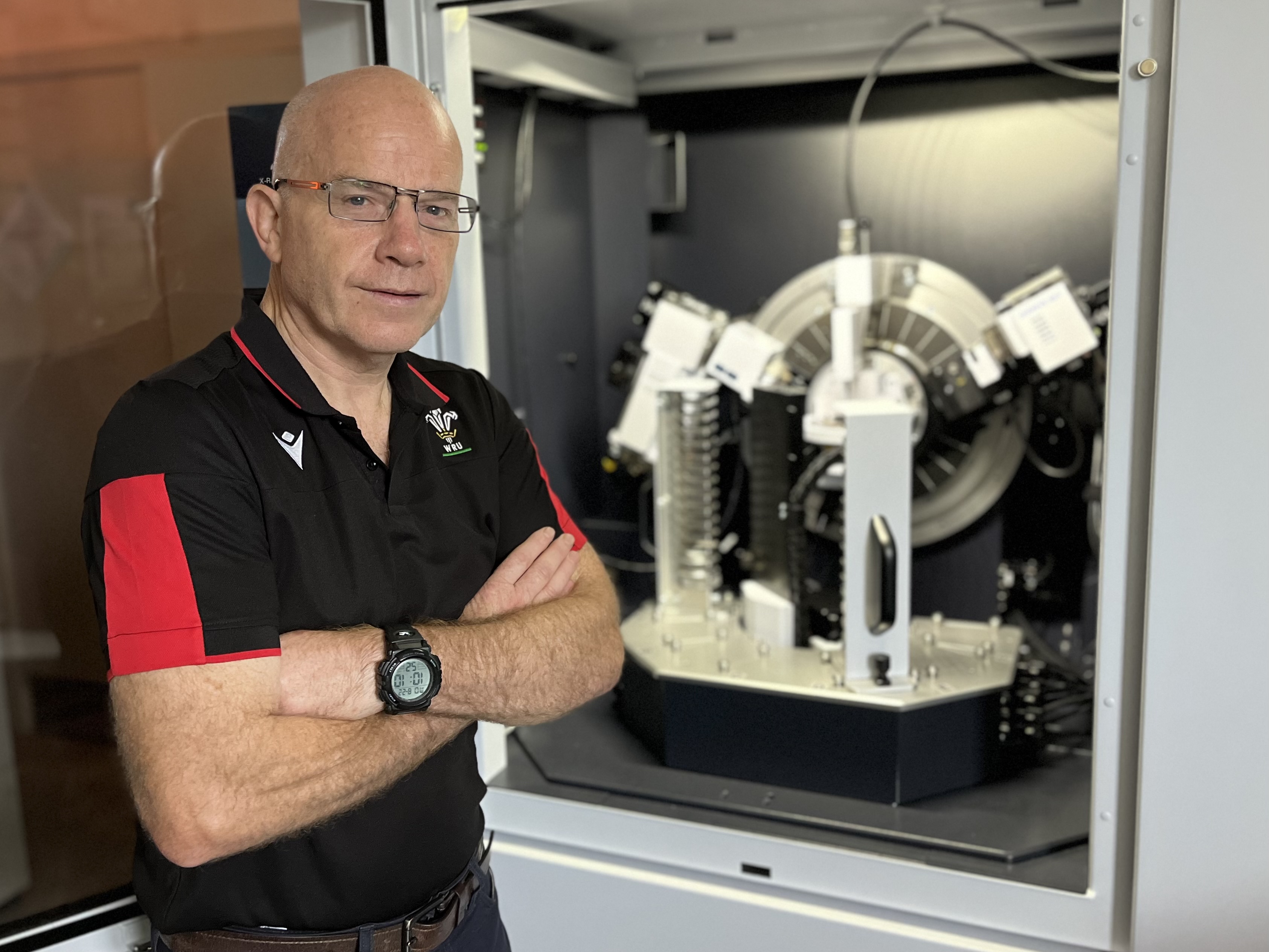 The James Hutton Institute in Aberdeen has invested in the latest hi-tech laboratory equipment to help keep it at the top of the world league in mineralogy and address challenges across soil health, from food security to carbon storage.
The independent research institute's new £140,000 X-ray diffraction (XRD) machine will boost the institute's analytics capacity, especially around the precise determination of rock and soil content.
This will support the Hutton's own research, including its world-leading work around soil quality and health, and expand its capacity for commercial analysis for industries ranging from mining to medicine.
Past and current customers using the Hutton's XRD capability range from pet litter produce to mining companies, with customers coming from as far away as Australia to more locally in Aberdeen.
Professor Steve Hiller, who leads the Hutton's globally renowned mineralogy department at the Hutton, says, "We are recognised as the best laboratory in the world for quantitative X-ray diffraction, where we don't just say what's in a sample, but how much of each mineral is in there.
"This can be particularly useful for looking at soils and soil health, which are recognised as increasingly important both for food security, but also storing carbon."  
The Hutton's new XRD machine replaces a nearly 30-year-old model at the institute's Craigiebuckler campus. Compared with the older machine, the new model has much higher detection capability, allowing more detailed analysis in less time, alongside increased automation.
XRD machines are used to show what minerals and other substances are in things like soil samples by seeing how they diffract X-rays beamed at them.
As well as the analysis using the XRD machine, Professor Hillier says digital "data science" methods are now increasingly being used. This sees computers analysing samples for patterns of different minerals, allowing faster analysis of different soil types, instead of having to look at each sample in detail.
The Hutton has long specialised in the mineralogy of soil and is the current holder of the Reynolds Cup, a global competition for quantitative minerology, which it has won repeatedly since it was launched in the US in 2002.
Its Craigiebuckler campus also hosts the National Soil Archive of Scotland, which contains more than 60,000 samples from across Scotland, with every 5 sq km of the country sampled.
For more information visit: X-ray Powder Diffraction (XRPD) | James Hutton Ltd