Lipid Analysis
Mylnefield Lipid Analysis - a specialist laboratory, experts in the analysis of fatty acids & lipids.
Sector: Food & Drink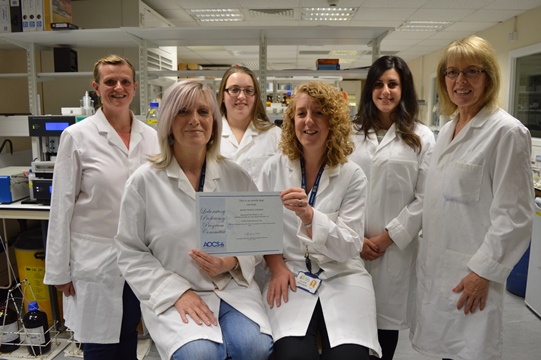 James Hutton Limited is home to Mylnefield Lipid Analysis, a specialist lipid laboratory established at the James Hutton Institute in 1995 by Bill Christie and Frank Gunstone, renowned lipid analysis experts.
The current laboratory team has more than 20 years' experience of analysing oils and fats. The laboratory has been inspected by the Medical and Healthcare products Regulatory Authority (MHRA) and is approved for analysing lipids from clinical trials to Good Clinical Practice (GCP) standards. It has also been inspected by the Food and Drug Administration (FDA) and it is approved by the FDA and MHRA for the analysis of lipid-based pharmaceutical and nutraceutical products to Good Manufacturing Practice (GMP) standards.  
Mylnefield Lipid Analysis is one of very few organisations in the world that has this double accreditation.  In addition the team has expertise in the extraction of lipids from complex matrices, stability testing and the analysis of omega-3 fatty acids, phospholipids and other complex lipids.
Follow @MylnefieldLA on Twitter.
Specific Analyses
Lipid analysis can be used for:
The food and drink sector - lipids in the form of oils and fats have a pivotal effect on the taste, stability, mouthfeel and nutritional content of an enormous range of products

Food supplements and nutriceuticals, from omega-3 oils to antioxidants

The healthcare and pharmaceutical sector - lipids are essential for diagnosing disease, delivering innovative new treatments and developing new and efficient methods for applying those treatments to the patient

Fuels, lubricants, insulators for the electricity industry and raw materials for producing biodegradable materials

Omega 3 analysis – an area of specialty for Mylnefield Lipid Analysis 
For further details of all analysis and to contact Mylnefield Lipid Analysis, please visit www.lipid.co.uk