Newly released, early-autumn primocane raspberry.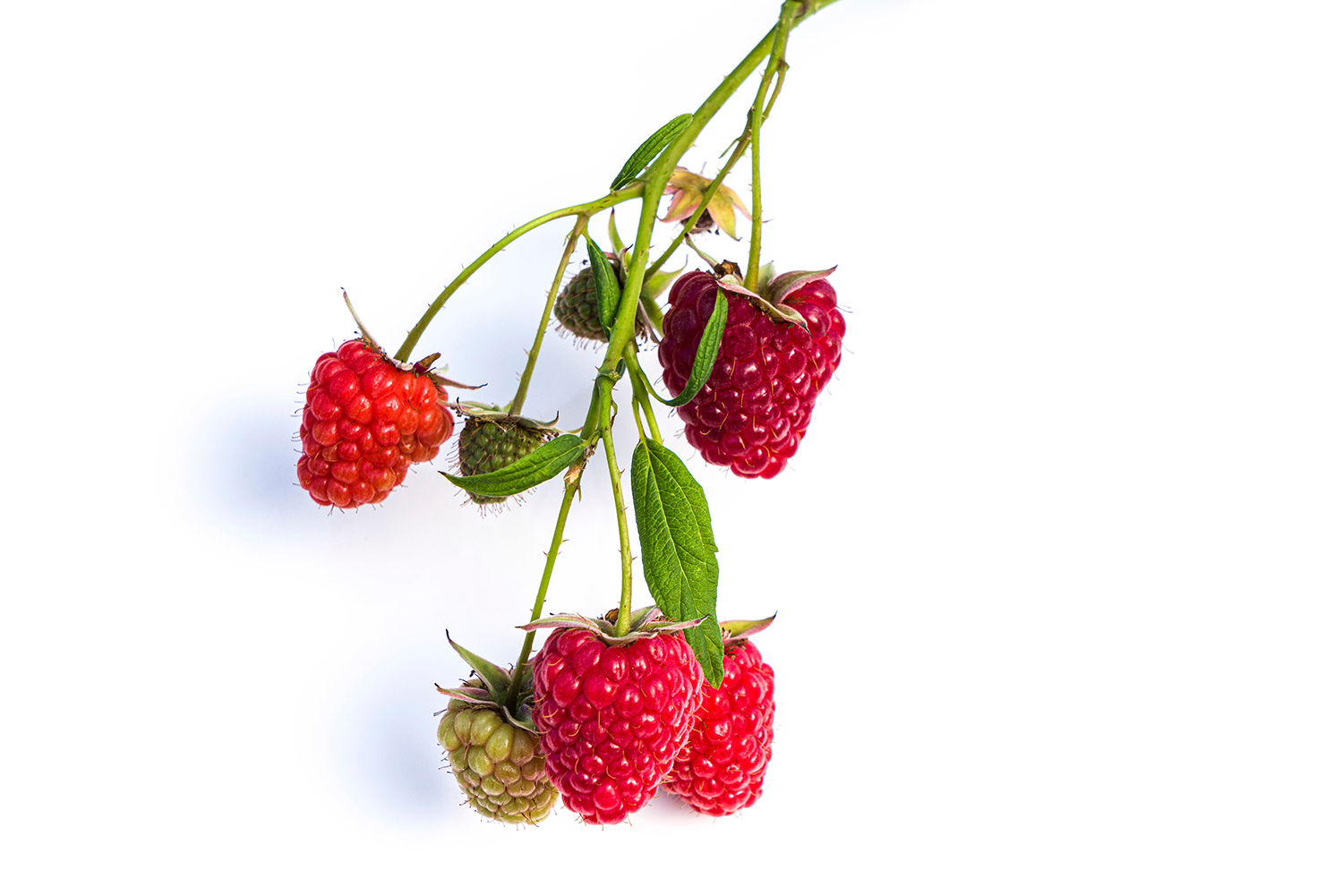 High yield - higher than Kweli and Kwanza in trials. 
Consistently large fruit with stunning appearance. 
2020 TRIAL RESULTS
Data from the James Hutton Institute demonstration plot, 10L pots, planted 2019, covered 24th June 2020.
PICKING PROFILE - SUMMER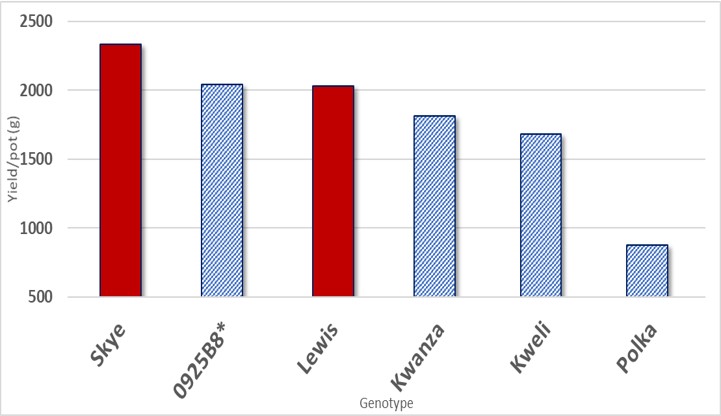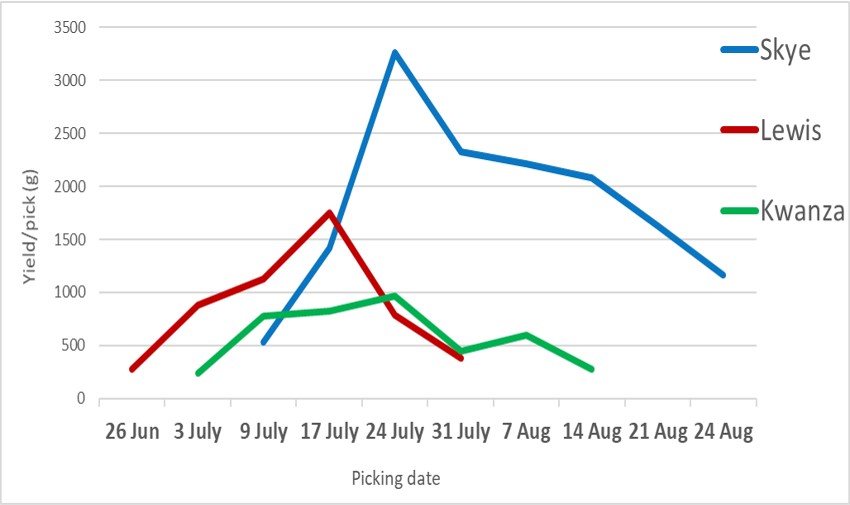 PICKING PROFILE - AUTUMN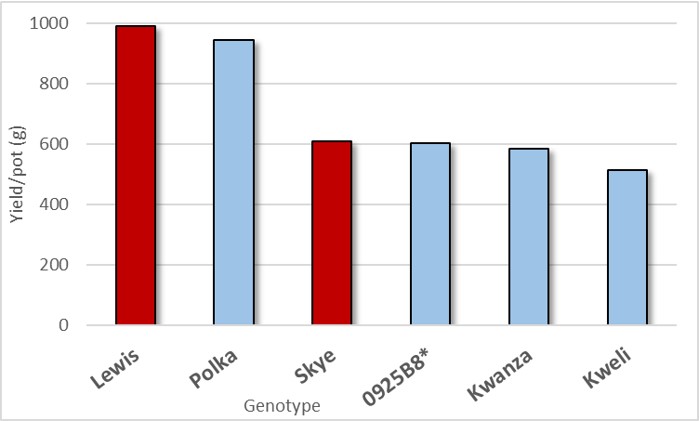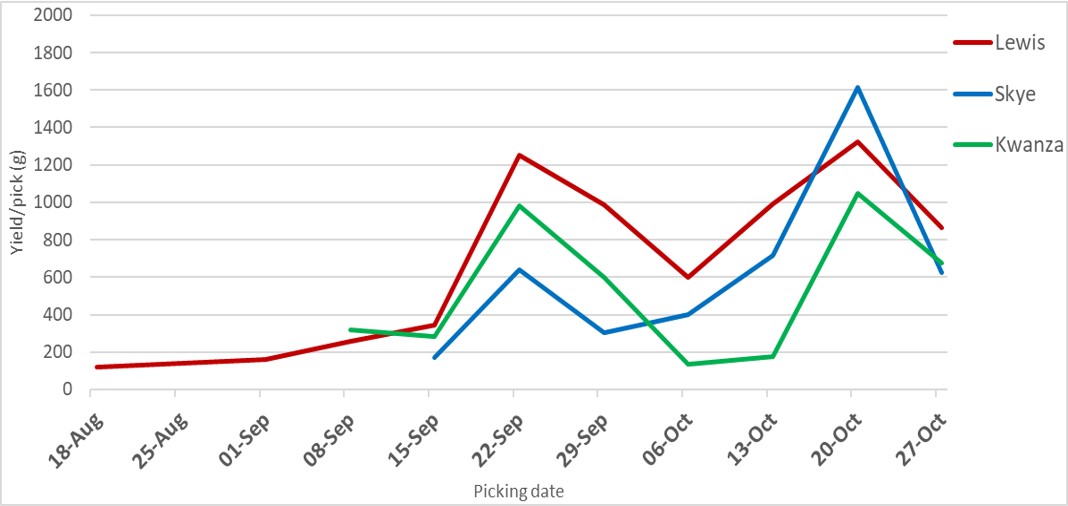 Field Characteristics
Quick and easy picking. Pick pink to achieve storage colour. 
Tall, vigorous canes. Long cane appears well suited to double cropping. 
 
Fruit Characteristics
Excellent taste and quality consistent in both crops. 
Large fruit, highly productive, displayed well for easy picking. 
Sweet, aromatic, flavour.
 
Propagators & Non Propagation Agreement
Plants are now available from:
Genson BV, the Netherlands email
R W Walpole, UK email
Non Propagation Agreement for Lewis
Purchasers of 5,000 plants or less should download and complete a non propagation agreement for this variety.  If you are purchasing more than 5,000 plants, please contact James Hutton Limited.