Latest News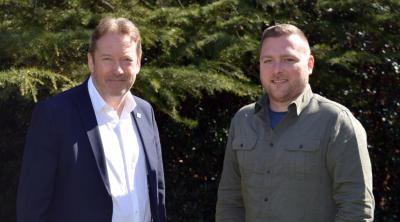 The James Hutton Institute has today (April 21) become one of the first recipients of the new King's Award for Enterprise in Sustainable Development.

The award recognises the institute's world-leading research on sustainability across land, food and natural resources and how it's addressing its own sustainability as major scientific research establishment.

The Hutton, which employs more than 500 scientists across sites in Dundee, Aberdeen and its three research farms, plays a pivotal role in delivering interdisciplinary science across agriculture, food security, ecosystems and resilient communities.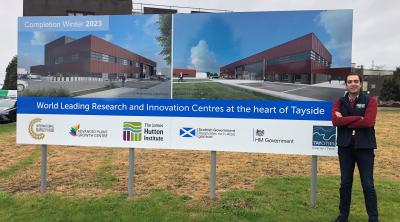 James Hutton Limited would like to officially welcome Ramin Ebrahimnejad to our team.

Ramin has joined as Business Development Manager for the Advanced Plant Growth Centre (APGC) - The James Hutton Institute's state-of-the-art facility that will bring vertical farming, controlled environment agriculture, plant breeding and post harvest operations to the marketplace.