Latest News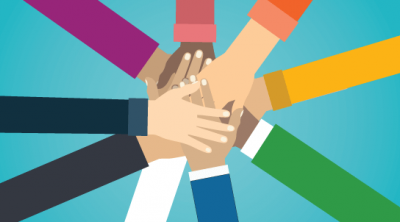 An excellent opportunity to join our small, diverse team. Vacancy for an Aberdeen based Business Development Manager, Analytical Services.
Dr Dorota Jarret will speak at the 6th International Blackcurrant Conference which takes place in Angers, France, from the 6th to the 8th June 2018.
Our Next Event

13 Jun 2018 8am - 14 Jun 2018 5pm
Cambridgeshire-based arable farmer, Robert Law, will play host to Cereals 2018:
Chrishall Grange
Duxford
Cambridge
SG8 7NT
UK
Cereals is the UK's technical event for the arable industry. Over 20,000 farmers, agronomists, and industry experts visit Cereals each year to discover the latest arable innovations, hear from key opinion leaders, and find the best arable products and services to help grow their businesses.
Twitter feed block
RT @JamesHuttonInst: Hard at work setting up our marquee on Ave Q of @ScotlandRHShow's #HighlandShow - come and see us Thurs-Sun to find ou…

RT @JamesHuttonInst: Our scientists have developed tools which can help policymakers analyse the economics of renewable energy sources like…

RT @Enviroken: To learn more about the other centres of expertise with help from @HeyPufferfish come along to the @JamesHuttonInst marquee…

RT @BazRaubach: Preparing for @ScotlandRHShow. Who wants to phenotype some plants or play "barcode battleship"?
Come see us on Avenue Q.
#H…

RT @DonnaMCumming: Interested in Vertical Farming speak to @IntelligentGS at @ScotlandRHShow also speak to @JamesHuttonInst @JamesHuttonLtd…

RT @PVR_org: What has #plantbreeding ever done for us? Over the next few days, we will be showing visitors to the Houses of Parliament the…

We're hiring! This is an excellent opportunity for the right person to join our team as BDM #Aberdeen based, workin… https://t.co/J6hXKrAvmk

RT @JamesHuttonInst: Research and innovation underpin Scotland's successful food and drink industries – come see us on Avenue Q at the Roya…

RT @BarleyPlanet: #betterbarley products ready for sampling @JamesHuttonLtd stand 238 at #cereals18 thanks to @71brewing . Try some whilst…

RT @cardinalb: Welcoming some visitors to our stand at #CerealsEvent2018 talking all things #betterbarley @huttoncms @huttonics @JamesHutto…