Latest News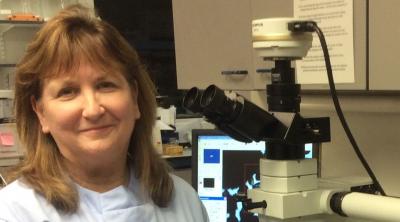 Head of Soil Forensic Science at the James Hutton Institute, Prof Lorna Dawson, CBE, FRSE, FRSA, was a guest on BBC Radio Scotland's 'Stark Talk' yesterday, sharing her varied, interesting career, including her experiences working with high profile crime writers and real life cases.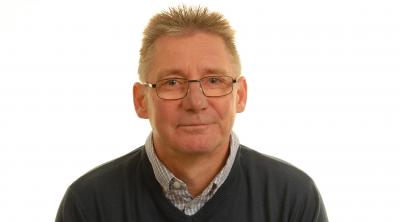 The team at James Hutton Limited is delighted to welcome Rodger McGovern to the role of Business Development Manager for our analytical services. Rodger joins the business from Suez Water Technologies and Solutions where he held the position of Industry Sales Manager for oil and gas.
Our Next Event

West Park Conference Centre, Dundee DD2 1NN 
The BioDundee International Conference is an excellent forum to showcase excellence, bringing together the key people and organisations involved in Life Sciences, Healthcare and associated sectors across Scotland and beyond.
Twitter feed block
An opportunity to find out more about @WaterNetwork_EU from our project partners @SW_Horizons! https://t.co/kBzSh6dWf3

Fantastic! Have you got an idea for the latest #sludge innovation? Check out this #InnovationChallenge from… https://t.co/O0RmluDO7y

RT @PotatoHutton: Big Shout Out to all the @JamesHuttonInst and @JamesHuttonLtd volunteers who helped with the high health seed potato pla…

RT @CREW_waters: Congratulations to @CREW_waters project "Developing surface water flood forecasting capabilities in Scotland" for winning…

RT @UKBlackcurrants: EXCITING NEWS UPDATE 📢

Our brand new website is now LIVE!

Enter the magical world of blackcurrants and explore ever…

We're excited to be a part of the @IntelligentGS journey with a fabulous #VerticalFarm right here at the… https://t.co/7N6MbY0tcg

RT @WaterNetwork_EU: We invite you for breakfast @edinburgh, during @IWAHQ Water & Waste Water Technologies conference #IWALET2019, June 10…

RT @JamesHuttonInst: We're delighted to join forces with @TheAHDB and @SRUC to launch #ArableScotland, a brand-new, field-based event bring…

@PotatoHutton @Agrico_UK A pleasure. It's a shame we couldn't organise the weather! 🌧️🌧️🌧️

A fascinating morning spent at @Agrico_UK & Lour Farms, with our @PotatoHutton & @JamesHuttonInst colleagues. Thank… https://t.co/ks7A9AfsiS

#RoadTrip Looking forward to seeing how the fantastic #Potato #science @JamesHuttonInst @PotatoHutton translates to… https://t.co/XXoQ8zRwEy