Latest News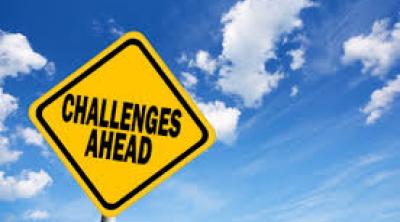 The Water Test Network is seeking SME's who can help improve the sludge process; whether this is in the thickening of sludge, sludge digestion, dewatering or in the disposal/transportation of the sludge.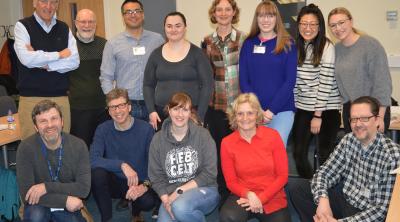 James Hutton Limited's annual Fatty Acids and Lipids course took place last week at the James Hutton Institute in Dundee. Nine delegates came from businesses including Friesland Campina, New Holland Extraction, Imperial Oil, BASF, University of Reading and from as far away as TASA in Peru.
Our Next Event
James Hutton Limited is hosting an event to promote participation in the Water Test Network (WTN), an Interreg North West Europe ERDF project, which aims to support and enable SMEs developing new technologies and solutions for the water industry with vouchers to support the cost of testing and validation, allowing a quicker route to market.
Twitter feed block
RT @MylnefieldLA: Weekly wisdom from Bill at #LipidMaps
This week #Lipidomics for beginners
#LipidsMatter https://t.co/6DS14wjQU7

Next up in #Scotland an intro to the @WaterNetwork_EU on 24/04 at @JamesHuttonInst #Aberdeen Join us for a packed p… https://t.co/7Etrv0Svx1

RT @JamesHuttonInst: It's Geologists' Day so let's recall our namesake James Hutton's game changing work, evidencing Earth's age, geologica…

RT @davishelensusan: Pint of Science is coming to #Dundee for the first time! Get a taste of what's to come, join us at our FREE event @71b…

RT @BarleyPlanet: I'm @JamesHuttonInst & @IntBarleyHub at Dundee @pintofscience launch @71brewing on 9th April. Other talks from Lyall Ande…

RT @CCampbellHutton: Thank you for taking the time to come and visit us here @JamesHuttonInst. We were delighted to have the opportunity to…

RT @JamesHuttonLtd: Our @WaterNetwork_EU event takes place on 24/04 For #SMEs with an interest in #WaterInnovation #WaterTech Details of #I…

RT @MycoNourish: A great start to day 2 at #WBM19, with some very interesting talks and discussions! If you would like to learn how we can…

RT @MycoNourish: We're looking forward to an exciting few days at #WBM19, hosted by @wbmnews. Come and visit us in the BioStars exhibition…

RT @AlisonKarley: Perfect weather for direct drilling our spring wheat-faba bean @PlantTeams trials @HuttonCSC @JamesHuttonInst. https://t.…

RT @UKBlackcurrants: We not only love growing blackcurrants, we love to eat them too! Why not treat mum to some beautiful homemade blackcur…