Latest News
With no opportunities to offer samples of this years' raspberry crop at events, we roped in some friends and family to give us their opinions of some of our raspberries starting with Glen Carron!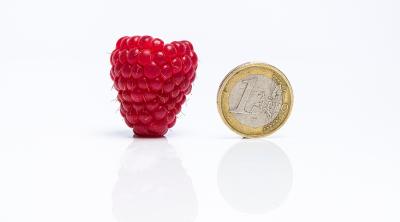 Among the three new raspberry varieties James Hutton Limited has released to soft fruit growers in 2020, Glen Mor is the floricane raspberry variety the industry has been waiting for, with genetic marker Rub118b conferring resistance to raspberry root rot, Phytophthora Rubi.
Our Next Event

24 Aug 2020 9am - 28 Aug 2020 6pm
ONLINE
Be sure to follow our social channels to keep up to date with this years Fruit for the Future. 
You can register for the event by emailing events@hutton.ac.uk
Fruit for the Future is one of the James Hutton Institute's most successful and long-running industry events. The event will take place ONLINE in 2020.
Twitter feed block
We love #GlenCarron! One of our newest #raspberry releases, it's a gorgeous, tasty, juicy, #floricane but don't jus… https://t.co/mGB0Rl1kPc

RT @globalplantgen: Remarkable #raspberry genetics from JHI, in Dundee Scotland.
The combination of vigorous growth habit and fruit quality…

RT @JamesHuttonInst: This summer saw the first harvest of #BenLawers, the climate-resilient blackcurrant variety bred by @JamesHuttonLtd fo…

Ever wondered how much work goes into developing #softfruit varieties? Listen to our very own Nikki Jennings and le… https://t.co/63v0Z2GL1q

With no #SoftFruit events to attend this year, we've roped in family & friends to record a blind taste test of our… https://t.co/EOj1KXySka

Our #lipid lab can provide a wide range of accredited #AnalyticalServices, ranging from analyses of single samples… https://t.co/nidSkDS0nY

RT @WaterNetwork_EU: We are excited to announce our partnership with @TheWaterCouncil in #Milwaukee. "Our formal link with The Water Counci…

Check out the latest innovation challenge from @WaterNetwork_EU supporting #Innovation for #Water with funding, tes… https://t.co/7t0yRFcRVW

@globalplantgen Just gorgeous and so delicious! Glen Carron is definitely one to watch.

@stewartwaine Hi @stewartwaine It's a new release this year so hasn't made it's way to the home sector yet! It will… https://t.co/u2ZKJIktcx