Latest News
Barley is grown by 4 million Ethiopian farmers and is used for food, feed and as a cash crop. At the James Hutton Institute, researcher, Girma Fana, is examining the genetic diversity of Ethiopian barleys to improve food security in his home country.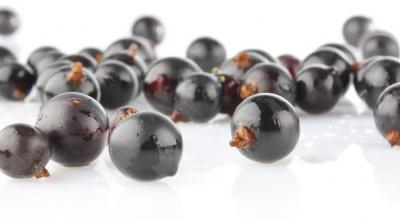 James Hutton Limited is proud to continue playing a central role in developing new blackcurrant varieties for Ribena. A £500,000 investment from parent company, Lucozade Ribena Suntory, will fund research at the James Hutton Institute to develop climate-resilient blackcurrant varieties, safeguarding the future of the crop and helping to secure the livelihoods of UK blackcurrant growers.
Our Next Event
Where innovation, science and practice meet to showcase solutions that raise the efficiency and sustainability of Scottish arable production.
Twitter feed block
Part of @JamesHuttonLtd, @MylnefieldLA is a leading international #lipid laboratory for the specialist #analysis of… https://t.co/KsEs8zLGZg

Along with @MylnefieldLA we offer a range of analytical services for oils & foodstuffs. If you have any doubts abou… https://t.co/mrGISq10HO

@PMozzanega @JamesHuttonInst @NikkiJe69412851 Fab! Thank you.

You can view our most recent #CropScience enews featuring #Blackcurrants #Potatoes #Primocane #Raspberries #Oreto H… https://t.co/VywHfxiRph

RT @GrampianGrowers: Why grow #Gemson? Don't just take our word for it! 👇🥔

Check out our video below📽️: https://t.co/orM8MaTZwZ

📞Contact…

RT @WaterNetwork_EU: We've created a new version of our (digital) project flyer. This flyer will update you on our test facilities, applica…

The HuttonSoils service has resumed, offering high quality #SoilAnalysis from the accredited @HuttonEBS laboratorie… https://t.co/GejdqXQrDj

@EStafne @NikkiJe69412851 Of course. We tried to find it but it's appearing on several accounts. If we find it we'l… https://t.co/1cHC4Wdwow

We spotted this photo of the #Blackberry life cycle doing the rounds today - isn't it lovely? It won't be long unti… https://t.co/XZ7aNri5Ca

We're #Recruiting an #AnalyticalChemist for our @MylnefieldLA #Lipid laboratory in #Dundee
A fantastic opportunity… https://t.co/Exp2PBqZCQ

These beautiful #Raspberries are officially named after #ScottishIslands. #Lewis & #Skye are the first #Primocane v… https://t.co/Tq0w5jRafk