Latest News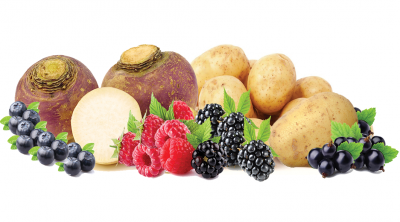 2021 is the United Nations' International Year of Fruits and Vegetables - a year dedicated to raising awareness about the important role of fruits and vegetables in human nutrition, food security and health. As the commercial subsidiary of the James Hutton Institute, James Hutton Limited is proud be part of an organisation that plays a role in bringing new varieties of fruits and vegetables to consumers.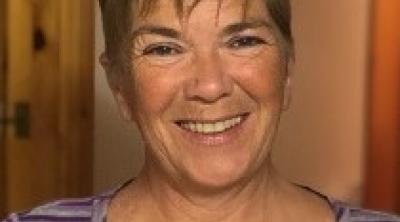 GILLIAN CARUSO - ADMIN ASSISTANT

Gillian Caruso started working with James Hutton Limited (formerly Mylnefield Research Services Limited) as temporary staff cover in 2013, 11 months later Gillian became a permanent member of staff and for the last 7 years has been working with Lesley Beaton, Licensing Manager, dealing with licence administration, plant variety protection and the collection of royalty income from the sale of licenced varieties.
Our Next Event

19 May 2021 12pm - 21 May 2021 3pm
Macdonald Aviemore Resort,
Aviemore,
Inverness-shire,
PH22 1PN
James Hutton Limited will be exhibiting at Aquaculture UK for the first time in 2021, sharing the many services we can offer to the industry.
Twitter feed block
Our @JonathanBSnape is presenting at the SACAPP #Conference 'Scottish Potatoes in a Big World' 27 Jan as part of a… https://t.co/hhjmVJmtXv

RT @JamesHuttonInst: Delighted to join partners from 8 countries in @EU_H2020 #BreedingValueEU project, aiming for sustainable, resilient &…

Contact us with any questions about #CropTrials whether for #CropNutrition #CropFertigation #Technologies or simply… https://t.co/twp7xTygLH

2021 is @FAO's International Year of Fruits and Vegetables #IYFV2021. Via industry funded #BreedingProgrammes & our… https://t.co/7BeihpuJCZ

Best wishes to all the @MDS_updates trainees securing their next #WorkPlacement at Meet the #Trainees today/tmrw al… https://t.co/S4kccmEzt2

RT @JamesHuttonInst: Interested in #sustainable crop production? Join a @SGRESAS webinar on 12th Jan to explore the opportunities for susta…

RT @SEFARIscot: In our latest #LeadingIdeas case study find out how we are using our knowledge of pathogen #biology to identify and validat…

RT @AHDB_Potatoes: 🚨📣NEW PODCAST EPISODE📣🚨

Grow Your Own Potatoes Programme 🚸🏫

🥔Find out the latest news about the programme
🥔Hear teac…

Our @jonathanbsnape will represent the business at the SACAPP #Conference 27/28 Jan #PotatoBreeding #Innovation Joi… https://t.co/nX0IY1AT5X

#ORETO certified trials for #CropProtection #CropNutrition products are essential for approval from the @H_S_E Chem… https://t.co/mnw2lqd1wN

With our @JamesHuttonInst colleagues, we can support #ORETO certified trials of #CropProtection #CropNutrition prod… https://t.co/yexWN3hyp9

Make sure you don't miss out on the latest news from our #Lipids #Laboratory by following @MylnefieldLA. You can al… https://t.co/mU6s6Frb0S