Latest News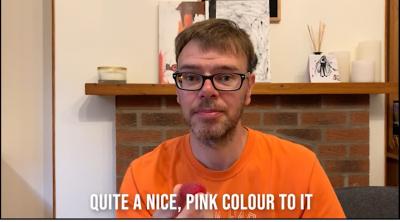 With no soft fruit tasting events to attend this summer, we roped in a few of the teams' family and friends to sample some of our raspberries and let us make film of their reactions.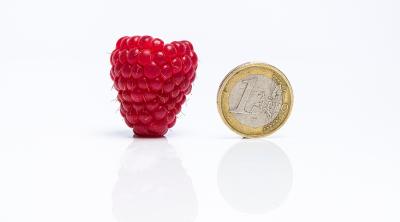 Among the three new raspberry varieties James Hutton Limited has released to soft fruit growers in 2020, Glen Mor is the floricane raspberry variety the industry has been waiting for, with genetic marker Rub118b conferring resistance to raspberry root rot, Phytophthora Rubi.
Our Next Event
3 Nov 2020 10am - 4 Nov 2020 5pm
National Exhibition Center
North Ave
Marston Green
Birmingham B40 1NT
Our first time at this event. We'll be sharing the services we offer for contaminated land, the Water Test Network and contract research from stand 4-l72.
Twitter feed block
RT @JamesHuttonInst: Dear Dundonians, if you see a young lassie and a wee pony along the waterfront this morning, pls give them the warmest…

RT @tatophil: Selecting #potato varieties for the future with @JamesHuttonLtd today. What will growers and consumers be wanting in 10 years…

RT @globalplantgen: The combination of vigorous growth habit and fruit quality make some of the new varieties from @JamesHuttonLtd adaptabl…

#FreeLivingNematodes are considered a significant constraint to profitable #CropProduction Our DNA based FLN… https://t.co/dBNSwLXN1g

@stewartwaine Thanks! @stewartwaine

If you missed the #FruitForTheFuture2020 Q&A with our #SoftFruit #Raspberry #Blackberry #Honeyberry #Blackcurrant… https://t.co/trhlAXhKlu

RT @JamesHuttonInst: A #GreenRecovery from #Covid19 will find a welcome home in a Scottish #agricultural sector well-versed in #innovation,…

This is a really interesting #collaboration and it's definitely got our #vote! #Seaweed #Aquaculture #AnimalFeed https://t.co/4iwGPI7Gnk

RT @JamesHuttonInst: Today on World Suicide Prevention Day #WSPD and every day, let's look out for each other... friends, family and collea…

After our @FruitFocus LIVE #webinar yesterday, everyone wants to know more about #GlenMor Here's the video we prepa… https://t.co/AW1VAjd8iV

This wee video for @FruitFocus LIVE gives a taster of our collaborations with the global #SoftFruit #Industry to su… https://t.co/UDzWdAtOzs

If you want to catch up with @NikkiJe69412851 #webinar from @FruitFocus LIVE this morning, visit… https://t.co/VOnNL9VVSz