Latest News
James Hutton Limited is recruiting an analytical chemist to support commercial work in the James Hutton Institute labs.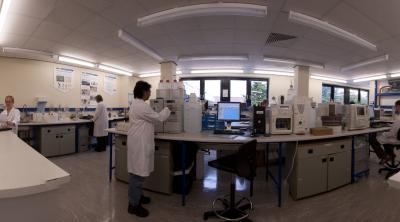 James Hutton Limited has invested in several new analytical instruments to support our position as a partner laboratory in the new Interreg ERDF project, Water Test Network. The additional instrumentation, all brand new, gives the analytical team at James Hutton Institute laboratories access to a further variety of techniques to fulfil the analytical requirements of clients in the water industry and in other industries too.

Our Next Event

6 Feb 2019 9am - 8 Feb 2019 4pm
Fruit Logistica covers every single sector of the fresh produce business and provides a complete picture of the latest innovations, products and services at every link in the international supply chain.
Twitter feed block
Wise words (+ interesting pic!) from our #Blackcurrant breeder Dr @DorotaJarret 🙌 #BreedingInnovation https://t.co/Xhf2ABu63d

We're #Recruiting an #AnalyticalChemist to support our work in the @JamesHuttonInst analytical labs in #Aberdeen Mu… https://t.co/17ehdOAGgu

RT @JamesHuttonInst: Kicking off the afternoon session of #SSCR2019 Soft Fruit Winter Meeting, Fiona Highet @fiona_bugsnbees @ScotGovSASA d…

@IntelligentGS @AgFunder Congratulations 🙌

RT @JamesHuttonInst: Gaynor Malloch @HuttonEBS and Julie Graham @HuttonCMS provide updates on SWD pest monitoring and triggers of June drop…

RT @MycoNourish: Susan McCallum @HuttonCMS updating us on the new @JamesHuttonLtd Blueberry breeding programme #sscrsoftfruit https://t.co/…

We've teamed up with global intellectual property renewals service provider, IPRIS, lending our expertise to enable… https://t.co/uldIerrw2E

RT @UKBlackcurrants: Blackcurrants keep you healthy on the inside as well as being totally delicious. They are rich in flavonoids which kee…

As a partner in @WaterNetwork_EU we are delighted to hold an event @JamesHuttonInst #Aberdeen on 24/04 The event wi… https://t.co/GIgAXshm6x

RT @DorotaJarret: Winter selection allows us to see plant's true vigour and reproduction potential. Even after years of lab evaluations no…

RT @JamesHuttonInst: Our #WomenInScience e-booklet spotlights the roles of 21 of our 204 female scientists in providing solutions to global…

RT @JamesHuttonInst: "Natural capital should never be underestimated: it provides vital functions and underpins the global economy," says P…