Latest News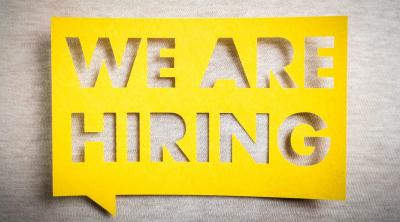 New year, new job? We're recruiting a Business Development Manager for the Analytical Services part of our business.
Our Next Event

6 Feb 2019 9am - 8 Feb 2019 4pm
Fruit Logistica covers every single sector of the fresh produce business and provides a complete picture of the latest innovations, products and services at every link in the international supply chain.
Twitter feed block
RT @BioSScotland: Great news - BioSS have successfully maintained our Healthy Working Lives award - at Silver! https://t.co/N1p8z4sauo http…

RT @HuttonSEGS: "Big data, small places: building a better evidence base"

@HuttonSEGS' Ruth Wilson reflecting on…

RT @IntBarleyHub: @IntBarleyHub has confirmed £60k of BARISTA funding for the development of novel cultivars with sustainability-related tr…

We're delighted to be a part of @WaterNetwork_EU - a recently launched ERDF project to provide SMEs in North-West E… https://t.co/hmd9EuuJoP

Calling staff & students from @dundee_angus @JamesHuttonInst University of St Andrews @AbertayUni & @dundeeuni Got… https://t.co/34yDdOc0n6

RT @UoDEnterprise: We are very happy to announce that our first masterclass of the semester will be a truly inspiring one! We are welcoming…

A great role for the right person! Will ideally have knowledge/work experience in analytical chemistry and an excel… https://t.co/ypdKd7bwAS

RT @JamesHuttonInst: Need more fibre in your diet? Hutton science can help: our scientists are working to improve the benefits of plant-der…

RT @PotatoHutton: New review just published-"Improving Flavor to Increase Consumption " American Journal of Potato Research by @HuttonCMS s…

RT @Soilfit: #Excellent #New #Series of @BBC #SilentWitness #good #use of #Forensic #Facts from #Leading #Experts @JamesHuttonInst @JamesH…