Latest News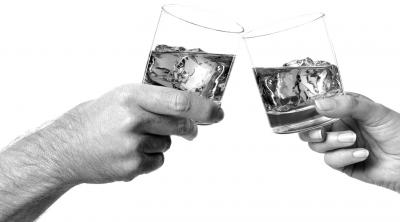 A new, improved genetic marker that can be used by barley breeders to unequivocally identify potential Epiheterodendrin (EPH) non-producing barley varieties at the earliest stages of the breeding process has emerged from a project between International Barley Hub researchers at the James Hutton Institute and the Scotch Whisky Research Institute.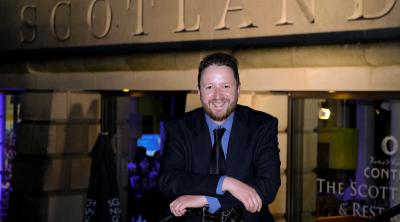 Congratulations to Peter Orrell, a member of the James Hutton Limited team, who completed his PhD at the start of this year. In a first for the James Hutton Institute, the runner up prize at the Converge Challenge awards went to Peter, for his innovative business, MycoNourish.
Our Next Event

16 Oct 2018 9am - 19 Oct 2018 5pm
The James Hutton Institute, Aberdeen, AB15 8QH, Scotland
Designed to deliver an understanding of the nature, properties, behaviour and occurrence of clays in the context of hydrocarbon exploration and production. This popular course ran for the tenth time in September 2017.
Twitter feed block
RT @IntBarleyHub: Prioritising research is essential. One of many raisons d'etre for IBH, working on the sustainability of barley https://t…

RT @geolsoc: Happy #EarthScienceWeek! We're thrilled to announce the winners of our 2018 photography competition 'Earth science in our live…

RT @HydroScholars: Hydro Nation Scholars Progamme 2019 - ADDITIONAL CALL. Applications required: "Innovative Monitoring and Financial Appr…

Always a packed event, we look forward to welcoming delegates from the global #Lipid community again next year! https://t.co/dXWyJCjwrf

RT @MylnefieldLA: Cynthia Srigley at the @US_FDA reports significant proportions of #KrillOil supplements adulterated w/ #FAEE to boost EPA…

RT @JamesHuttonInst: Huge congrats to Dr Davide Bulgarelli @bulgarelli_d, @UoDLifeSciences scientist based at our Dundee site, on being awa…

We were delighted to host a fact finding delegation from the Chinese Academy of Agricultural Science last week, str… https://t.co/eoM20oearx

RT @SoilAssocScot: We are teaming up with @JamesHuttonInst
on a field lab to trial crop mixtures or 'plant teams'. Come along and find out…

RT @BarleyPlanet: Joanne Russell @JamesHuttonInst talking about application of genomic tools to identify the quantitative genes that might…

RT @PBSInt: In this Linkedin Article, our Commercial Manager, Rob Coy, gives a potted history of why hops are added to beer. We also disco…

RT @JamesHuttonInst: #Peatlands store large amounts of terrestrial carbon and changes to their carbon balance could cause large changes in…

RT @potatodoctor: Mark Taylor of @JamesHuttonInst talking about potato tuber life cycle at #SOL2018 @potatoathutton https://t.co/GMTrqByw4R