Latest News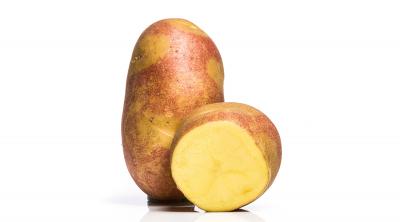 Find out more about our unique PhD opportunity available at the James Hutton Institute.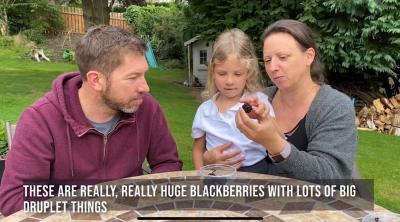 We enlisted our volunteers to see what they had to say about our blackberry varieties. Have a look at their reactions here.
Our Next Event

19 May 2021 12pm - 21 May 2021 3pm
Macdonald Aviemore Resort,
Aviemore,
Inverness-shire,
PH22 1PN
James Hutton Limited will be exhibiting at Aquaculture UK for the first time in 2021, sharing the many services we can offer to the industry.
Twitter feed block
New #primocane #raspberry #Skye is a highly productive variety & with high potential to double crop. This film clip… https://t.co/5l7BgbSPSQ

RT @JamesHuttonInst: Best of luck to our colleagues Rachel @RachelHELLIWEL9 and Marc @MarcStutter who are walking/running, cycling & canoei…

RT @globalplantgen: Skye is a mid to late primocane, has large and sweet berries.
Picks very easily, has tall and vigorous canes.
Potentia…

Unique #Potato #PhD opportunity within the thriving research team @JamesHuttonInst Working closely with academic &… https://t.co/lKHlcQvggW

RT @JamesHuttonInst: Hot off the digital press: the October 2020 issue of #HuttonHighlights, our quarterly review. In this issue: impact of…

The #LochNess #blackberry was crossed over 40 yrs ago @JamesHuttonInst & released almost 30 yrs ago. It's an indust… https://t.co/W1quyifxmY

We're delighted to be working with #NZ company #Delytics to support our #BlueberryBreeding Consortium in analysing… https://t.co/GwGlZNZLJd

RT @HuttonEBS: Join our team of researchers working in water resources at the Hutton!

New vacancy for a Senior Researcher: Water and the…

We reached 2000 #followers this week! #DYK 💼We're the commercial arm of @JamesHuttonInst 🔬We supply a HUGE range of… https://t.co/k99tUzkhKK

RT @MylnefieldLA: #MethodDevelopment & #analysis of #Omega3 in meat & egg is a specialty of our laboratory. Naturally enriched foods will b…