Latest News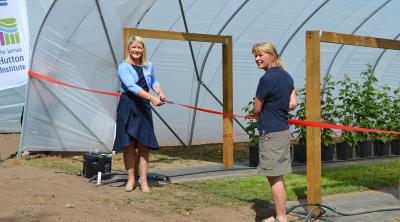 James Hutton Limited launched new raspberry demonstration tunnels at Fruit for the Future, the James Hutton Institute's annual soft fruit-themed event, on Thursday 19 July 2018. The tunnels were officially opened by Kirstene Hair, MP for Angus.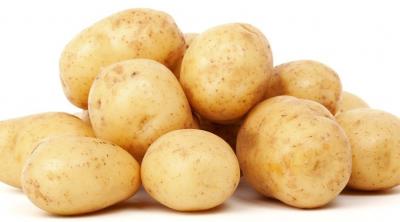 Two potato varieties bred at the James Hutton Institute in Dundee have been recommended for release in Kenya thanks to the concerted efforts of AHDB, SASA, Seeds2B Africa - part of the Syngenta Foundation - and James Hutton Limited.
Our Next Event

James Hutton Institute's Balruddery Farm, Fowlis, DD2 5LJ
Potatoes in Practice is the largest field-based potato event in the UK. The event brings together variety demonstrations, research and trade exhibits in one place making it an essential date in the potato industry calendar.
Twitter feed block
The end of a very fruitful week #FruitfortheFuture #FruitFocus18 Time to head home from the fantastic @FruitFocus T… https://t.co/h9spmwcD9p

RT @JamesHuttonInst: What kind of future awaits the humble spud? #PotatoesInPractice 2018, the UK's largest field-based potato event, looks…

Beautiful weather & beautiful #Raspberries @FruitFocus We're at stand 14 #FruitFocus18 @HuttonCMS @NikkiJe69412851 https://t.co/U199ryU8kU

Arrived at #FruitFocus18 with @NikkiJe69412851 & @HuttonCMS We're on stand 14 tomorrow. See you there? https://t.co/Uyjw54K3VX

We'll be on stand 14 @FruitFocus tomorrow showing off #Raspberry samples and #CropScience services with some cracki… https://t.co/fyzx8QE9Li

RT @JamesHuttonInst: Come and see tatties from the Commonwealth Potato Collection @PotatoHutton @HuttonCMS @HuttonICS in this #ProtectingPo…

RT @Kirstene4Angus: A pleasure to officially open the new demo tunnels at @JamesHuttonInst & promote the 2 exciting new varieties of raspbe…

RT @JamesHuttonInst: Always a popular feature of #FruitfortheFuture: our blind tasting session where visitors judge our up-and-coming varie…

@rcamzzz Thanks for visiting #FruitfortheFuture & for @OmexCompanies support of our new #Raspberry demonstration tunnel 👍

RT @rcamzzz: @JamesHuttonLtd Great day at the institute lots of superb work being done here in Dundee https://t.co/absXdAIAcc

RT @IntelligentGS: Very pleased to be part of @JamesHuttonInst #FruitfortheFuture event this afternoon. Douglas and Matthew have been chatt…