Latest News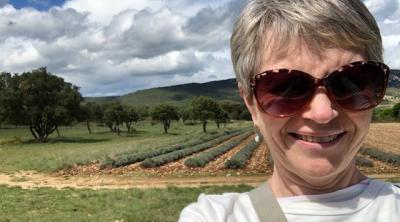 Lesley is commercialisation and licensing manager at James Hutton Limited and has worked for JHL (formerly Mylnefield research services limited) for 23 years. Lesley is responsible for the institutes plant variety rights. Find out what Lesley had to say!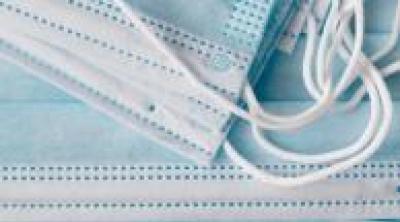 A contract research project led by James Hutton Limited, will bring together Hutton researchers and industry partners CelluComp Ltd and Halley Stevensons aims to develop multiuse, washable, environmentally friendly PPE materials, with funding from Innovate UK.
Our Next Event

This meeting will us the GoToMeeting platform. 
This collaborative webinar, designed and facilitated by SRUC/SAC Consulting includes speakers from Scotland Food & Drink, QMS, James Hutton Institute as well as SRUC / SAC Consulting. We will then hear from the James Hutton Institute and soft fruit breeder Dorota Jarret from James Hutton Limited
Twitter feed block
Lesley Beaton has been working with @jameshuttonltd for 23 years and is currently #Commercialisation & #Licensing m… https://t.co/n0tD9c31lV

#Scotland is famous for #Food #Drink #Landscape #Agriculture & telling the #Story is a #KeyCatalyst for buyer & con… https://t.co/xYYWG5yaLc

A unique #Potato #Phd opportunity has arisen within the thriving research team @JamesHuttonInst. Working closely wi… https://t.co/Wn9UoLEuzE

@JamesHuttonInst offer a wide range of #AnalyticalServices to support #Manufacturing and #Processing ..
https://t.co/45ywewVE4M

RT @JamesHuttonInst: Can you help us solve some of the world's most urgent problems? New opportunities for #PhD projects across the Hutton…

#Scotland is famous for #Food #Drink #Landscape #Agriculture & telling the #Story is a #KeyCatalyst for buyer & con… https://t.co/Gru41gHuRw

We're delighted to celebrate #25Years working with Claire Traynor who started as the first #AnalyticalChemist… https://t.co/shqWRHFfEJ

RT @pressjournal: Hutton Institute responds to ecological impact of Covid-19 by developing environmentally friendly PPE https://t.co/NrXk5P…

This is a really exciting #ContractResearch project tackling a very pressing and large problem 😷 https://t.co/haK3rCci5n