Latest News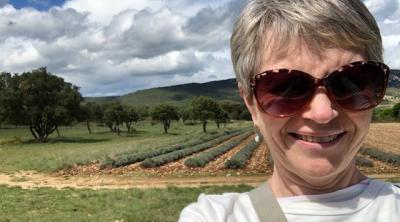 Lesley is commercialisation and licensing manager at James Hutton Limited and has worked for JHL (formerly Mylnefield research services limited) for 23 years. Lesley is responsible for the institutes plant variety rights. Find out what Lesley had to say!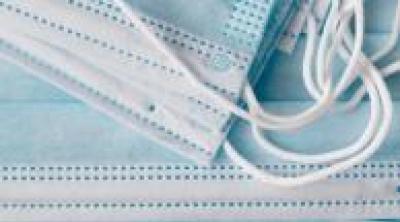 A contract research project led by James Hutton Limited, will bring together Hutton researchers and industry partners CelluComp Ltd and Halley Stevensons aims to develop multiuse, washable, environmentally friendly PPE materials, with funding from Innovate UK.
Our Next Event

19 May 2021 12pm - 21 May 2021 3pm
Macdonald Aviemore Resort,
Aviemore,
Inverness-shire,
PH22 1PN
James Hutton Limited will be exhibiting at Aquaculture UK for the first time in 2021, sharing the many services we can offer to the industry.
Twitter feed block
We are truly honoured to work with so many amazing scientists & researchers like Ian @JamesHuttonInst
Many congrat… https://t.co/cwrohkTMrU

Dr @jonathanbsnape is speaking tmw at 2nd Annual Agritech & Climate Smart Agriculture Conference in the Innovative… https://t.co/C1O28TiEJb

@stewartwaine Will need to see what we can find out - any idea @NikkiJe69412851 ?

Lesley Beaton has been working with @jameshuttonltd for 23 years and is currently #Commercialisation & #Licensing m… https://t.co/n0tD9c31lV

#Scotland is famous for #Food #Drink #Landscape #Agriculture & telling the #Story is a #KeyCatalyst for buyer & con… https://t.co/xYYWG5yaLc

A unique #Potato #Phd opportunity has arisen within the thriving research team @JamesHuttonInst. Working closely wi… https://t.co/Wn9UoLEuzE

@JamesHuttonInst offer a wide range of #AnalyticalServices to support #Manufacturing and #Processing ..
https://t.co/45ywewVE4M

RT @JamesHuttonInst: Can you help us solve some of the world's most urgent problems? New opportunities for #PhD projects across the Hutton…

#Scotland is famous for #Food #Drink #Landscape #Agriculture & telling the #Story is a #KeyCatalyst for buyer & con… https://t.co/Gru41gHuRw

We're delighted to celebrate #25Years working with Claire Traynor who started as the first #AnalyticalChemist… https://t.co/shqWRHFfEJ