Latest News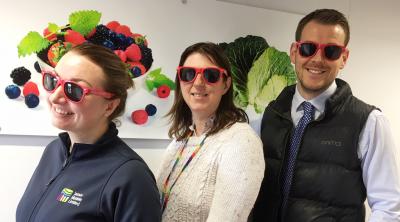 James Hutton Limited is off on the road again next week, making the annual trip to East Malling in Kent to exhibit at Fruit Focus, the UK's premier fruit industry event.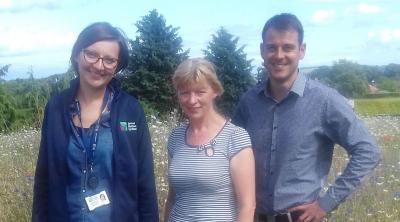 James Hutton Limited is proud to be a gold sponsor of the 2019 International Society for Horticultural Science, RUBUS & RIBES Symposium.  Running for the twelfth time, the event begins with a pre-symposium tour from Frankfurt, Germany to Zürich, Switzerland, from the 23rd to the 25th of June 2019, followed by congress in Zürich from 26th to 28th of June. Over 100 delegates are expected on the tour including James Hutton Limited's Ribes Breeder and Researcher, Dr Dorota Jarret, and Rubus Breeder, Nikki Jennings.  A further 200 delegates will participate in the symposium assembling from all continents to hear presentations from the cream of the global Rubus and Ribes research community.
Our Next Event

East Malling Research Centre, New Road, East Malling, Kent, ME19 6BJ
Fruit Focus brings together more than 1,300 growers and industry professionals. It showcases all aspects of pre-harvest technology, agronomy, machinery and equipment, business information, post-harvest technology and marketing.
Twitter feed block
While we're packing our cases to unveil our #2020Visions at @FruitFocus #FruitFocus19 this week, the following week… https://t.co/0BdseFhuf0

RT @DorotaJarret: ☆ automated #powdery #mildew control
☆ #apps for #softfruit industry
☆ new insights into the #crumbly fruit
☆ #blueberry…

RT @WaterAllianceNL: We are on of the partners of the @WaterNetwork_EU ; 14 unique test sites in various countries in Northwestern Europe w…

RT @investinperth: Why Perth & Kinross is best for the James Hutton Institute?

"Firstly, Perth & Kinross is a very verdant area. Secondly,…

We're back on the road next week at @FruitFocus in sunny #Kent to share a taste of what's to come with our… https://t.co/YNsppegf8z

RT @cstephenphoto: Had a fab morning photographing rasps for @JamesHuttonLtd out in the tunnels away from the rain - My assistant perhaps i…

RT @AHDB_Hort: "Its like being in the future" excellent demonstration of the vertical farming systems at @JamesHuttonLtd #SmartHort in prac…

New #Raspberry marketing shots of all our varieties today with @cstephenphoto Pity about the weather! Time for your… https://t.co/l3sUJNgzsK

Our #lipid analysis lab offers a range of services to support the development of a range of nutra & #pharma product… https://t.co/HEWq6VDhfV

RT @WaterNetwork_EU: The #WaterTestNetwork demosite at the @AntoniusSneek can be used for testing, demonstrating and scaling up of new tech…