Latest News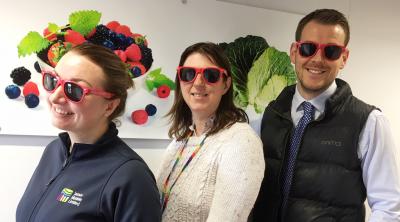 James Hutton Limited is off on the road again next week, making the annual trip to East Malling in Kent to exhibit at Fruit Focus, the UK's premier fruit industry event.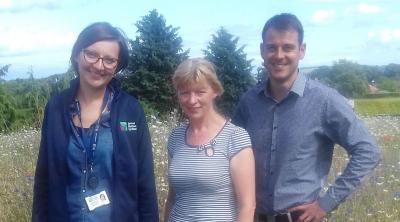 James Hutton Limited is proud to be a gold sponsor of the 2019 International Society for Horticultural Science, RUBUS & RIBES Symposium.  Running for the twelfth time, the event begins with a pre-symposium tour from Frankfurt, Germany to Zürich, Switzerland, from the 23rd to the 25th of June 2019, followed by congress in Zürich from 26th to 28th of June. Over 100 delegates are expected on the tour including James Hutton Limited's Ribes Breeder and Researcher, Dr Dorota Jarret, and Rubus Breeder, Nikki Jennings.  A further 200 delegates will participate in the symposium assembling from all continents to hear presentations from the cream of the global Rubus and Ribes research community.
Our Next Event

Fruit for the Future is one of the James Hutton Institute's most successful and long-running industry events. It is aimed at farmers, agronomists, representatives of the food and drink industries, scientists & others interested in soft fruit.
Twitter feed block
There's certanly nothing misshapen about our gorgeous #GlenCarron ⬇️😍 What's our secret? Visit #FruitfortheFuture19… https://t.co/x3qGVk5pbe

A promising solution for #PowderyMildew? It's not too late to get yourself along to #FruitfortheFuture19 at… https://t.co/q93d73fKYx

Prof Lorna Dawson, CBE, FRSE, FRSA, Head of #SoilForensics at the @JamesHuttonInst is now listed on… https://t.co/F3l3dRoINF

RT @HuttonEBS: Take this opportunity to come and learn about clay minerals, XRD, FTIR and SEM with our highly knowledgeable and experienced…

RT @JamesHuttonInst: Interested in the latest research on #softfruit? Join us at #FruitfortheFuture19 (Thu 25th July, Invergowrie near Dund…

Another fantastic @FruitFocus yesterday! Sunshine, #SoftFruit & top notch networking #FruitFocus19 Many thanks to t… https://t.co/y4fA2HIiIA

RT @JamesHuttonInst: Powdery mildew is one of the most common diseases in strawberry crops and is controlled by regular chemical inputs. Co…

Open for business @FruitFocus #FruitFocus19 Visit us to sample our finest #Raspberry selections & the gorgeous… https://t.co/7lCUT4l6R6

RT @BASISRegLtd: Come and visit @BASISRegLtd at Stand 804 @FruitFocus to collect 4 #CPD points: https://t.co/HzsJzQODfu @NFUtweets @DefraGo…

RT @WaterNetwork_EU: In Aberdeen based laboratories, @JamesHuttonLtd offers testing and
verication of technologies for the chemical and mic…

RT @JamesHuttonInst: Join us in Dundee on 25th July for #FruitfortheFuture19, the annual showcase of soft fruit research including seminars…