Latest News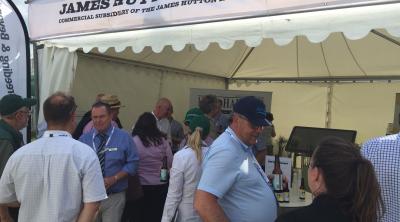 After success at Cereals 2018, James Hutton Limited is delighted to be attending Cereals 2019 with the Hutton Group, including the International Barley Hub.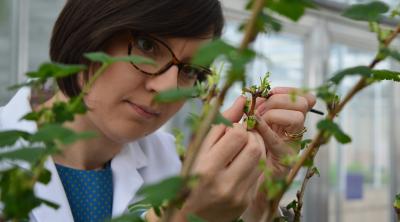 A Transcript and Metabolite Atlas of Blackcurrant Fruit Development Highlights Hormonal Regulation and Reveals the Role of Key Transcription Factors.
Our Next Event

12 Sep 2018 9am - 13 Sep 2018 6pm
Rittergut Bockerode near Springe, Germany.
We will join the AHDB stand at Potato Europe 2018 to showcase our potato science, breeding programmes and licensed varieties.
Twitter feed block
RT @iclgg: Legume scientists - The International Conference on Legume Genetics and Genomics is now taking registrations.
Early bird rates c…

Tonight is the @ConvergeC #Awards dinner & the winners will be announced! The very best of luck to @MycoNourish & a… https://t.co/trE7A33OgV

RT @raspblackassoc: Registration for the North American Raspberry & Blackberry Conference in Savannah, GA, on January 9-11, 2019 is now ope…

RT @MylnefieldLA: Being based at @JamesHuttonInst means we're able to offer additional #AnalyticalServices incl #LCMS to provide fuller qua…

Dr David Cooke of @JamesHuttonInst @AHDB_Potatoes Claire Hodge provide a summary of the season far, including a clo… https://t.co/OFsj4S8Lu5

#XRPD A powerful technique that can be used to quantify the proportions of different minerals or other substances i… https://t.co/a3ZhQAobJd

RT @UKBlackcurrants: Yes, we think these berries are pretty amazing too, fab photo! 

#britishblackcurrants #blackcurrantfoundation #blackc…

RT @Greenvale_Seed: Jester is a very high yielding baby potato that has performed well in both the UK and overseas. Read more about our exc…

Did you know we offer a range of #ChemicalAnalysis services from the @JamesHuttonInst #Aberdeen labs? For #Water… https://t.co/lvMALeon83

RT @BarleyPlanet: Great to see this work on barley. Worldwide, more barley is used as a good than oats. Time to get back #eatmorebarley in…

RT @MylnefieldLA: The lab team has been delighted to host Maria Gonzalez-Fernandez, a student from @ualmeria on a 3 month placement towards…

We're delighted to confirm our spot @CerealsEvent next year 🌾🙌 A real Hutton Group #collaboration @JamesHuttonInst… https://t.co/GZuiHKvInf