Latest News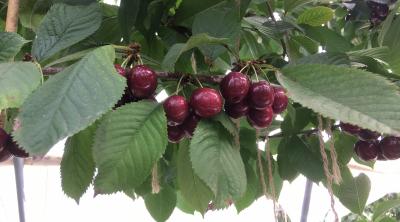 Video content: Contract research project, Cherry Berry, is a study of the environmental factors that disrupt growth in both cherry and blueberry.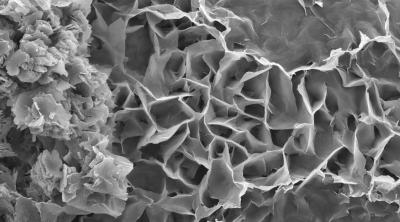 Analysts and researchers from the James Hutton Institute in Aberdeen will host a course entitled, 'Clay Mineralogy and its application to the oil industry', next month.
Our Next Event

1 Oct 2019 9am - 4 Oct 2019 5pm
The James Hutton Institute, Aberdeen, AB15 8QH, Scotland
Designed to deliver an understanding of the nature, properties, behaviour and occurrence of clays in the context of hydrocarbon exploration and production. This popular course ran for the 11th time in 2018.
Twitter feed block
#DYK Most of our services lead back to sustaining & supporting #TheEnvironment #JamesHutton is internationally rega… https://t.co/S5ztM9MqPw

#DYK The range of our services that support #CropScience? @JamesHuttonInst #Dundee site is hailed as a global centr… https://t.co/FhIdc9pfdI

RT @JamesHuttonInst: Huge congrats to our very own Prof Alison Hester @HuttonES on having received an Aberdeen Ambassador Network award at…

RT @MDS_Updates: Are you organised, pro-active and looking to drive innovation in the #agriculture sector? One of our member companies is l…

RT @JamesHuttonInst: It's #MentalHealthAwarenessDay today and if you are in need of a stress-buster, we can only recommend the benefits of…

Updating our plant variety photo gallery today - #Primocane #Raspberries #MayanGold #Potatoes & a very promising… https://t.co/GVn7ZPa0oR

RT @potatodoctor: Fascinating tour of JR Simplot storage and processing plant in Boise, Idaho @SimplotCompany @PotatoHutton @JamesHuttonIns…

We look forward to welcoming @MDS_Updates trainee @AlexBenakis next week! During his 6 month placement, Alex will b… https://t.co/QRSyIuyNei

RT @JamesHuttonInst: On #AdaLovelaceDay, we'd like to pay tribute to the amazing achievements of women in #STEM: science, technology, engin…

RT @ConvergeC: Need help to kick start your early-stage business idea? 💡 #KickStart2020 could be just the ticket! 🎟️ Open to university sta…

RT @JamesHuttonInst: It's the start of #ScotClimateWeek today (7th-13th Oct) - a fantastic chance to celebrate & showcase what organisation…