Latest News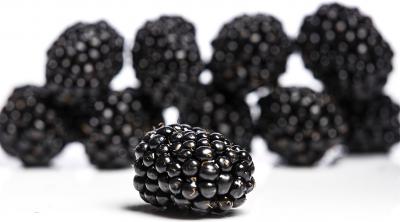 Running a normal service is becoming increasingly difficult and we expect this to continue to be difficult in the weeks and months ahead which means, we will no longer be able to guarantee our normal turn-around times.
Kicking off the year with two major events in our soft fruit calendar - International Soft Fruit Conference in January and Fruit Logistica in February.
Our Next Event

10 Jun 2020 8am - 11 Jun 2020 5pm
Cereals 2020 is taking place at:
Chrishall Grange
Duxford
Cambridge
SG8 7NT
The Hutton group will have a stand at Cereals 2020. More information to follow. 
Twitter feed block
RT @lipidmaps: In this week's #lipidmatters, Bill Christie recommends some autobiographical reading for #SelfIsolation - Howard Goldfine in…

RT @UoDEnterprise: If you're thinking of applying for @ConvergeC you now have until 14 May to apply. Open to university staff, students & r…

RT @ELunaDiez: New paper in collaboration with @JamesHuttonInst on priming of tomato plants against Botrytis cinerea.
Feedback very much a…

Can't wait to catch up with @NikkiJe69412851 to record more Raspberry Diaries! Three new varieties to launch this y… https://t.co/feOZf47CUc

RT @MylnefieldLA: Our laboratory is closed while we continue to navigate the challenges of COVID-19. We will reopen as soon as is practicab…

RT @JamesHuttonInst: A message from our Chief Exec @CCampbellHutton: the James Hutton Institute is still available to tackle the urgent cha…

Week one working from home done ✅ We made it through with a little help from our families & furry friends. We're st… https://t.co/PupAL2kqAd

RT @MylnefieldLA: Beware unsubstantiated #HealthClaims 🧑‍🔬 #GOED states there is an insufficient body of scientific literature to connect…

RT @JamesHuttonInst: Amid uncertainty on workforce availability and restrictions on movement, we have decided to cancel #PotatoesInPractice…

RT @globalplantgen: We are excited to share an excellent and informative video from our friends at @JamesHuttonLtd.
They detail some of th…

RT @CCampbellHutton: 1/2 Huge thanks to all @JamesHuttonInst staff for their co-operation and understanding during the COVID19 situation. W…