Latest News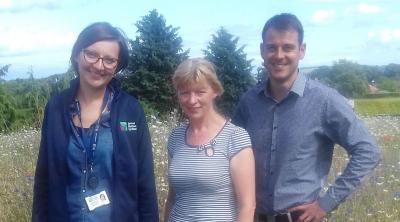 James Hutton Limited is proud to be a gold sponsor of the 2019 International Society for Horticultural Science, RUBUS & RIBES Symposium.  Running for the twelfth time, the event begins with a pre-symposium tour from Frankfurt, Germany to Zürich, Switzerland, from the 23rd to the 25th of June 2019, followed by congress in Zürich from 26th to 28th of June. Over 100 delegates are expected on the tour including James Hutton Limited's Ribes Breeder and Researcher, Dr Dorota Jarret, and Rubus Breeder, Nikki Jennings.  A further 200 delegates will participate in the symposium assembling from all continents to hear presentations from the cream of the global Rubus and Ribes research community.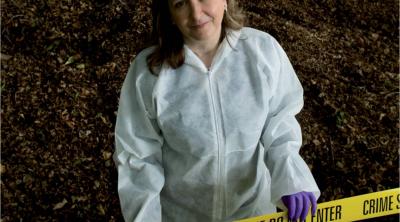 Congratulations to Professor Lorna Dawson, Head of Soil Forensics at the James Hutton Institute who is named today by specialist magazine Lawyer Monthly, as a recipient of an Expert Witness Award 2019. News of the award reached Professor Dawson last month, coinciding with her induction as a Fellow of the Royal Society of Edinburgh (FRSE).
Our Next Event
Balruddery Farm, Fowlis by Dundee, DD2 5LJ
Arable Scotland is a brand-new event where innovation, science and practice will meet to showcase solutions that raise the efficiency and sustainability of Scottish arable production.
Twitter feed block
Our #SoftFruit breeders kick off the symposium today setting the bar for a fantastic programme of speakers!… https://t.co/M0EnxM41tX

RT @DorotaJarret: #Swiss growers like @JamesHuttonLtd Loch Ness and Loch Tay #blackberry and you know how good their chocolate is! @NikkiJe…

Our #SoftFruit breeders @DorotaJarret & @NikkiJe69412851 taking in some beautiful #Blackberry canes at the… https://t.co/wrWWJ1EnpG

We were delighted to be a part of the @JamesHuttonInst marquee; an excellent opportunity to engage with public, pol… https://t.co/LP9aV6YkXQ

RT @DorotaJarret: Join us for the live feed from #rubusribes12 pre-symposium tour. First stop #raspberry #primocane production 6 vs 3 canes…

RT @DorotaJarret: Two cane growing system for #gooseberry with #shading on south and #hail net on north side. Lovely big #fruit for german…

We're extremely proud to have two speakers topping the bill at berry knowledge event #RubusRibes2019 @DorotaJarret… https://t.co/F5Vq0Ibddr

RT @JamesHuttonInst: What a brilliant finish to day 2 of #HighlandShow: not one piper but two! Thanks to all who've visited us yesterday an…

RT @JamesHuttonInst: Well done to Richard Gospel (Hassiewells Farm near Rothienorman) and Alistair Brunton (Balmonth Farm, Fife) on scoopin…

RT @JamesHuttonInst: Planting peas and other legumes alongside cereal crops could help make farming greener, ecologists @HuttonES say: inte…

RT @JamesHuttonInst: Thanks @RuthDavidsonMSP for stopping by at #HighlandShow - great conversations about the future of farming, social sci…

RT @JamesHuttonInst: Many thanks to @NicolaSturgeon for visiting us #HighlandShow - great to chat about the future of agriculture, includin…