Revealing our 2020 Visions at Fruit Focus 2019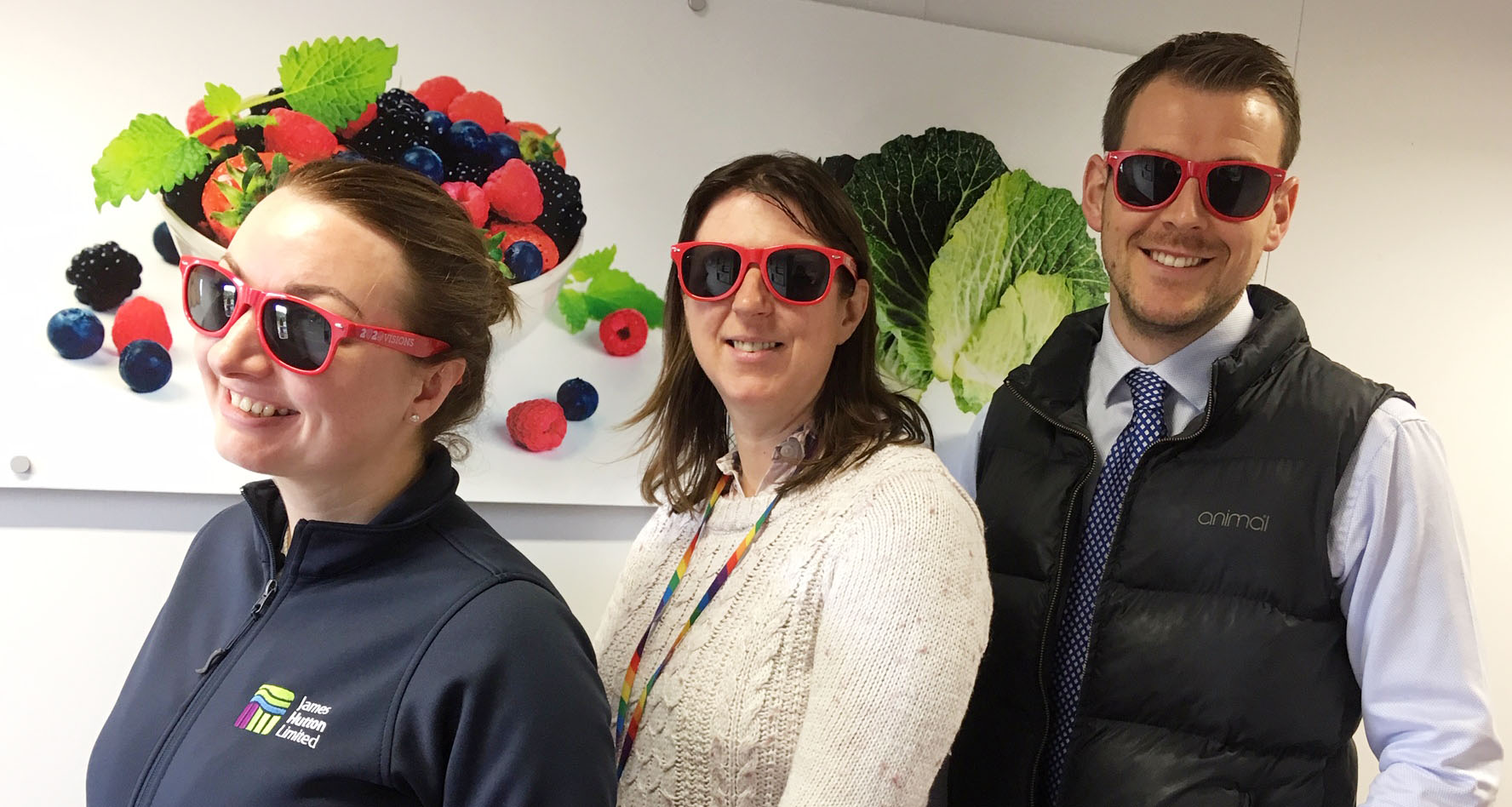 James Hutton Limited is off on the road again next week, making the annual trip to East Malling in Kent to exhibit at Fruit Focus, the UK's premier fruit industry event.  
Business Development Manager, Jamie Smith, will be joined by Marketing Manager, Laura Paterson, and making a Fruit Focus debut, James Hutton Institute colleague, Dr Susan McCallum, Blueberry Breeder and Researcher.
The talking point of James Hutton Limited's display will be, "2020 Visions", a showcase of raspberry selections planned for commercialisation next year.  The key points of the selections will be highlighted on the stand backdrop and supported by side panels showcasing the current James Hutton Limited raspberry portfolio which includes last years' show stopping new release, Glen Carron.  Of course, there will be a taste of what's to come with the opportunity to sample selections and James Hutton Limited named varieties.
The selections expected to be on everyone's lips at the show are:
Floricane Raspberry RBC16F6
Phytophthora resistant - no symptoms despite repeated flooding in an infested plot for six years
Early floricane variety from a primocane x floricane family
Productive over a long picking season
Good feedback on yield and size
Superb retailer feedback for flavour
Primocane Raspberry RBC16P4
Mid to late primocane, starts cropping between Kweli and Kwanza
Large and sweet
Picks very easily
Tall, vigorous canes
Potential to double crop
Excellent feedback on fruit quality
Primocane Raspberry RBC16P5
Early primocane, begins cropping late summer
Consistently very large fruit
Very easy to deplug
Low acidity, sweet vanilla flavour
Excellent feedback on fruit quality
Primocane raspberry varieties is new territory for James Hutton Limited and Raspberry Breeder, Nikki Jennings, is confident the industry is going to be impressed with these premier primocane selections. Nikki, says, "Both have scored highly in tastings, as has floricane RBC16F6, which is a particular favourite with retailers.  All of these selections have the size, flavour, quality and yield that the industry needs from a raspberry and we can't wait to showcase the cream of our crop to propagators, farmers and industry stakeholders from UK, Europe and beyond at Fruit Focus and also at Fruit for the Future (at the James Hutton Institute, Dundee), the following week."
James Hutton Limited has a long tradition of breeding raspberries in the fertile soils of the Carse of Gowrie, just south of the city of Dundee, Scotland.  James Hutton Limited breeds raspberries for the Raspberry Breeding Consortium, a partnership consisting of growers, marketing groups, propagators, AHDB and Scottish Government which was born out of the need to ensure the UK raspberry industry evolves in line with consumer tastes and trends as well as modern growing and production systems.
For more about James Hutton Limited raspberry varieties visit HERE