Gathering the Troops for British Potato 2019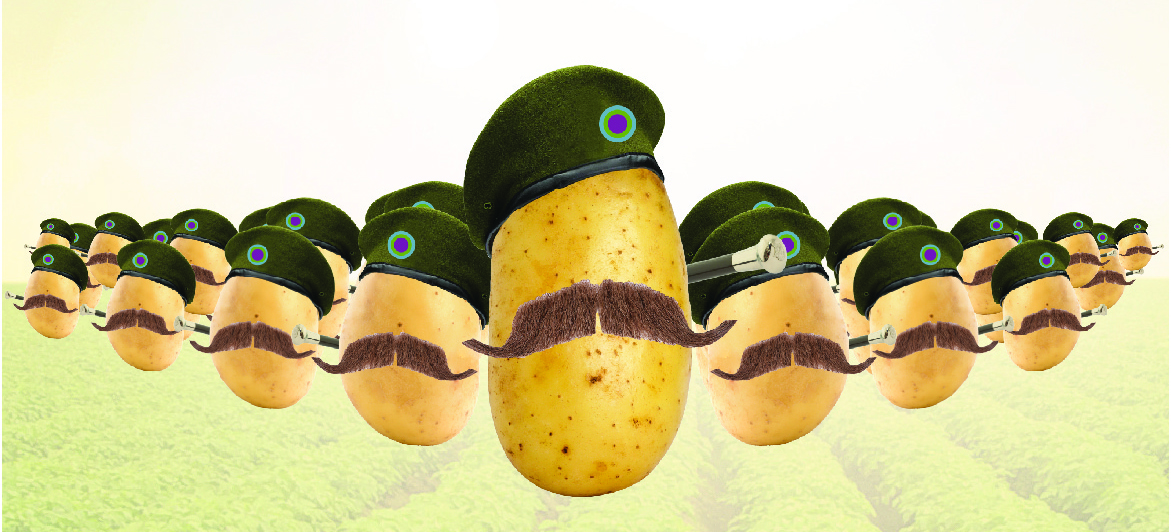 James Hutton Limited will be at British Potato 2019, the UK's largest potato industry event, in Yorkshire next week. 
British Potato includes a full seminar programme and an exhibition that brings together all areas of the potato industry, including Europe's leading potato companies. From farmers to breeders to processors to propagators, potato professionals gather at British Potato to immerse in all things 'tattie' including the latest market research and trends, best practice, new varieties, machinery and equipment.  
James Hutton Limited potato breeders, Drummond Todd and Vanessa Young (also Head of Molecular Diagnostics), Business Development Manager, Jamie Smith and Marketing Manager, Laura Paterson will be joined by James Hutton Institute colleague, Trials Officer, Ralph Wilson during the two-day event. 
The James Hutton Limited team looks forward to meeting with our potato industry customers and project collaborators.  A BASIS point will be available on our stand and we'll be talking a lot about our Molecular Diagnostic capabilities and services, which are continually growing - just one perk of being the commercial subsidiary of the James Hutton Institute; continual research means new markers and innovative diagnostic techniques are emerging all the time.  
Once such technique is dRenSeq, a technology which can quickly pinpoint resistance gene sequences in the potato genome, enabling breeders to make early stage decisions with unequivocal precision.  dRenSeq has enabled the development of markers for all known potato resistance genes including those that are effective against potato late blight, selected nematodes and strains of potato virus X.   
Developer of dRenSeq, Dr Ingo Hein, said: "Not only does the dRenSeq method provide a way to improve the speed and efficiency of future disease resistance breeding but it could significantly reduce the dependency on environmentally hazardous and expensive pesticides; a big talking point in all crop sectors right now."  Alternatives to lost chemicals is first on the seminar programme agenda at British Potato and is tipped to be a hot topic throughout the event.  
British Potato 2019 takes place at the Yorkshire Event Centre in Harrogate, on Wednesday 20th and Thursday 21st November.  James Hutton Limited will be on stand 117.