New James Hutton Limited Board Members

JHL would like to announce an update to its Board and bid a fond farewell to outgoing Chair, Deborah Keith.
Longstanding member Robin Walker is appointed as new Chair and we welcome Liz Trevor and Carol McNamara as new Non-Executive Directors.
The new appointed members bring a wealth of commercial and business leadership experience from a wide range of sectors.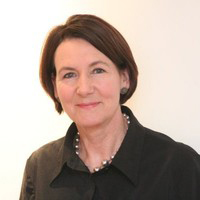 Robin Walker
Robin Walker is a seasoned and experienced business leader who is applying those skills in his business and charitable roles in a plural semi-retirement career. As a business leader he worked in the food sector in the UK and Internationally for 40+ years as a senior executive working at C-suite level in several large corporates such as H.J. Heinz, Danone and Northern Foods Plc. He now has a portfolio of Charity and Non Executive Director roles to employ that wealth of experience for the benefit of others. He currently sits on the board of Berry Gardens Growers Ltd as Chairman having been Vice Chairman for the preceding 6 years and on the board of James Hutton Ltd and has previously been on the boards of Polair in Russia, APHA (a DEFRA agency), Snaige  in Lithuania and in the UK PizzaRossa Ltd and Shirlaws Group Ltd a consultancy and coaching business. In the charity sector he was appointed Chairman of trustees of Connect : North Korea and Korea Future Initiative in June 2017 and joined the Trustee board of Action4Youth Inspiration scheme in September 2017. He is also Chair of The Clare Foundation a Buckinghamshire charity which helps other charities where he joined the board in 2018.
Robin has lived in Chalfont St Peter in 2 spells which make up the bulk of his life and is married with one daughter and two grandsons. His interests outside of working include good food, wine and travel along with motor sport where he is a keen competitor.
"I am pleased to be taking over as Chairman of JHL after 5.5 years on the board as an NED. This role also puts me onto the JHI board and sitting on both boards means I can work at ensuring effective communication and alignment between the 2 groups. In JHL we have made great progress over the past few years and I look forward to working with the team to continue that progress and ensure we maximise our financial contribution to JHI."
Carol McNamara
Caroline McNamara is an experienced business leader, having worked throughout her career for in research and development organisations both nationally and internationally.
Having built her career within complex international organisations, her roles have included general management, international business development and driving strategic commercial direction to grow new business. She has extensive experience of both the opportunities and challenges facing the sector and a sharp understanding and appreciation of both the UK and International landscape.
Her drive and enthusiasm, coupled with a commitment to deliver, has transformed the businesses she works within, and ensures real and lasting impact on the ground.
In her previous role as Vice Chair at Royal College of Nursing Publishing, Caroline actively advised upon and contributed to strategy development, ensuring that the necessary financial, physical, and human resources were in place to deliver success.
In her current role as Chief Commercial Officer at CABI, Caroline has overseen the launch of a range of new products and services, expanded international reach, developed a strong, enduring brand and been responsible for delivering multi-million-pound funding.
"I am both delighted and honoured to be joining the Board of James Hutton Ltd  at an exciting time in the company's growth. I look forward to leveraging my experience and knowledge of business development and to provide advice as JHL continues to look at new areas of growth."
Liz Trevor
Liz is a strategic business development consultant who has worked with a diverse range of clients across the private, public and not for profit sectors. Prior to setting up her own business, Liz's career spanned over 20 years working in senior management roles in the UK airports sector for BAA airports and Global Infrastructure Partners both in the UK and internationally. Liz has been a non-executive director of Hampshire Chamber of Commerce, Winchester Business Improvement District and Action Hampshire and is a board trustee for the Royal Botanic Garden Edinburgh.