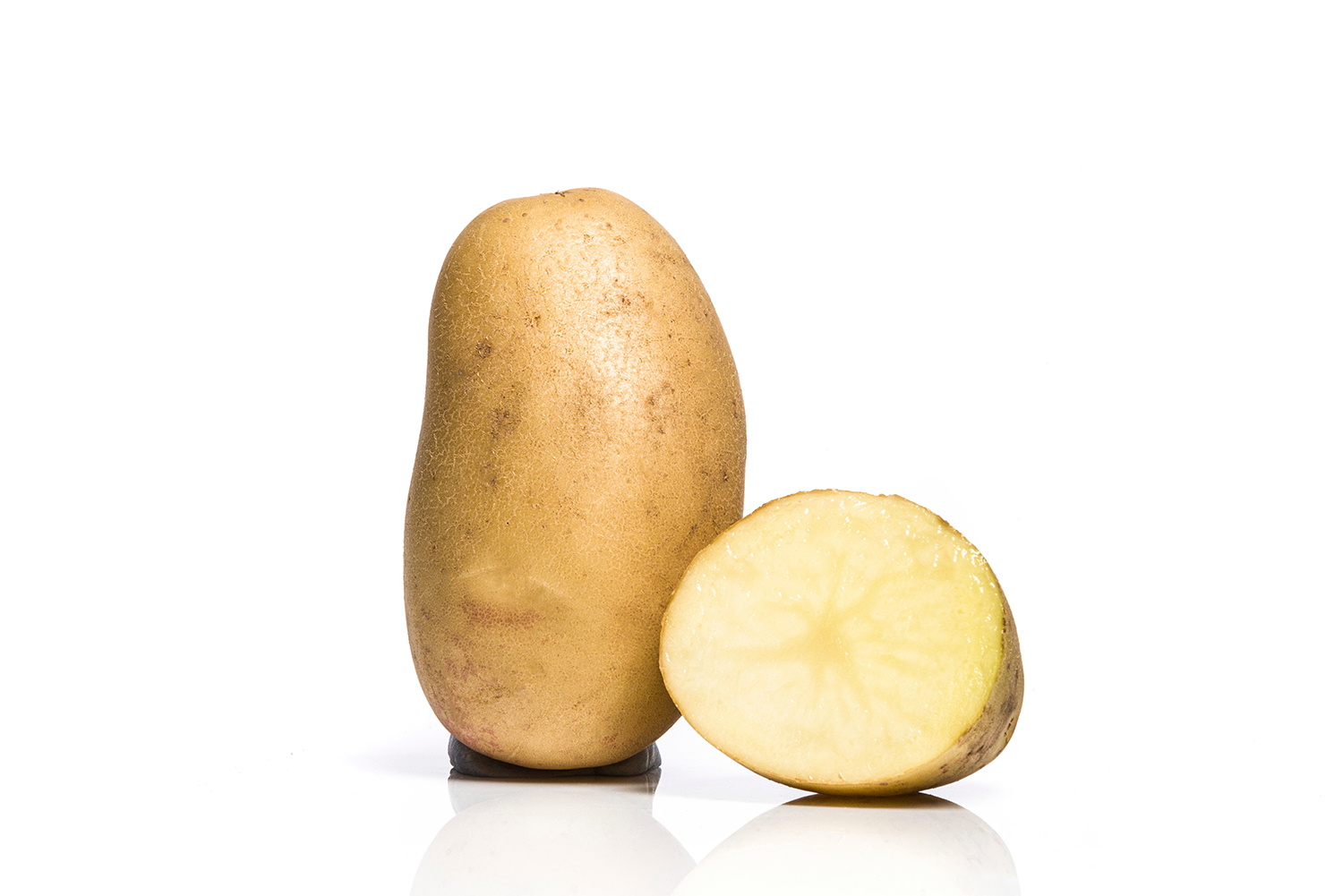 High yielding late maincrop variety with exceptional vigour under low fertility conditions. Oval, cream tubers with pink eyes and cream flesh.  Low to medium dry matter.  Rarely flowers.
Pest & disease resistance
Resistant to late blight and potato cyst nematode. Good resistance; foliage blight and tuber blight (not blue_13 strain). Blackleg, powdery scab and virus Yo. Partial nematode resistance; Ro1 of Globodera rostochiensis and Pa2/3 of G.pallida.
Breeding
8204a4 x 15119ac5
8204a4: Solanum demissum derived field resistance to late blight. 15119ac5: Solanum vernei derived partial resistance to golden and white potato cyst nematodes