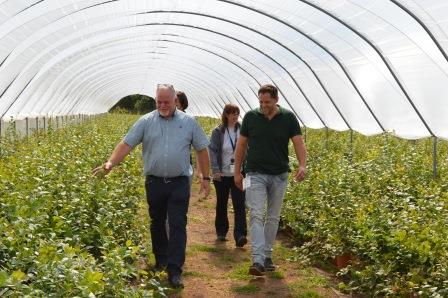 The demand for blueberries in Europe continues to increase and there is a real opportunity to create varieties specifically suited for European conditions. 
Launched in August 2017, James Hutton Limited manages a Blueberry Breeding Consortium, offering a blueberry breeding programme which in time, will deliver new and improved blueberry varieties, suited to European growing conditions and carrying traits desirable to growers, retailers and consumers. 
Members of the Blueberry Breeding Consortium are from the Netherlands and Ukraine.  Read more HERE
No varieties have been released from this blueberry breeding programme as yet.  Blueberry (and other soft fruit) research from the James Hutton Institute, feeds into this consortium.