Meet The Team - Robert Crow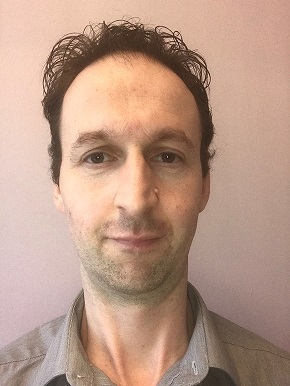 James Hutton Limited is delighted to welcome Robert Crow to the role of Project Manager. Robert joined James Hutton Limited at the beginning of March and his role as Project Manager is to liaise with Hutton staff and business organisations to project manage research projects from inception to completion.  
Robert is fresh to the role of Project manager at James Hutton Limited but brings a wealth of knowledge and experience to the table, graduating from Abertay University in 2001 with a degree in Plant and Forest Products Biotechnology - which led to a role in a research laboratory studying the impact of Dutch Elm Disease. Robert then spent the next 10 years employed by Abertay University providing essential business support to SME's that were analysing their environmental performance either through desktop studies or environmental studies. In 2015, Robert joined his fathers company, Ladycrow Silks, who design and manufacture scarves and pewter jewellery. Roberts role was General Manager, mostly responsible for the office and order fulfilment but on a few occasions was also involved in the production process where he was able to pick up some sewing skills!
Businesses who face a technical challenge or other barriers to growth such as those imposed by policy or legislation can benefit from the academic expertise provided by the James Hutton Institute and can apply for research funding.
Contact Robert to find out more. 
We had a few questions for Robert  – here's what he had to say.. 
1.Who is your hero?
Nick Faldo showing grit and determination to win major golf tournaments in 1990s (I played golf to a reasonable standard in the past)
2.What is your biggest fear?  
Spiders – still can't stand them as an adult!
3.If you could choose to do anything for a day, what would it be?
One day, likely in the future – I will take my daughter Munro bagging so she can appreciate the beautiful Scottish landscape.
4.If you could only eat one meal for the rest of your life, what would it be?
Steak dinner – cooked nicely and washed down with red wine.
5.What's your favourite animal?
Moose – one of my Uncle's bought me a book when I was young and I still would like to visit Alaska especially, to see them in the wild.
Welcome to the team Robert!