Hutton Harvest - Cereals 2019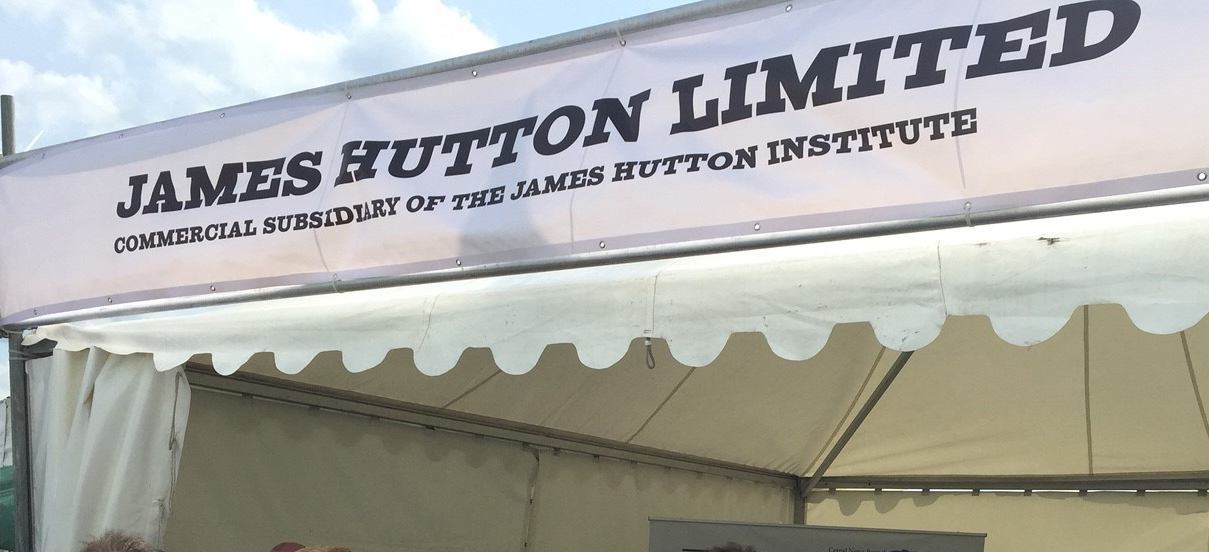 Green Light for International Barley Hub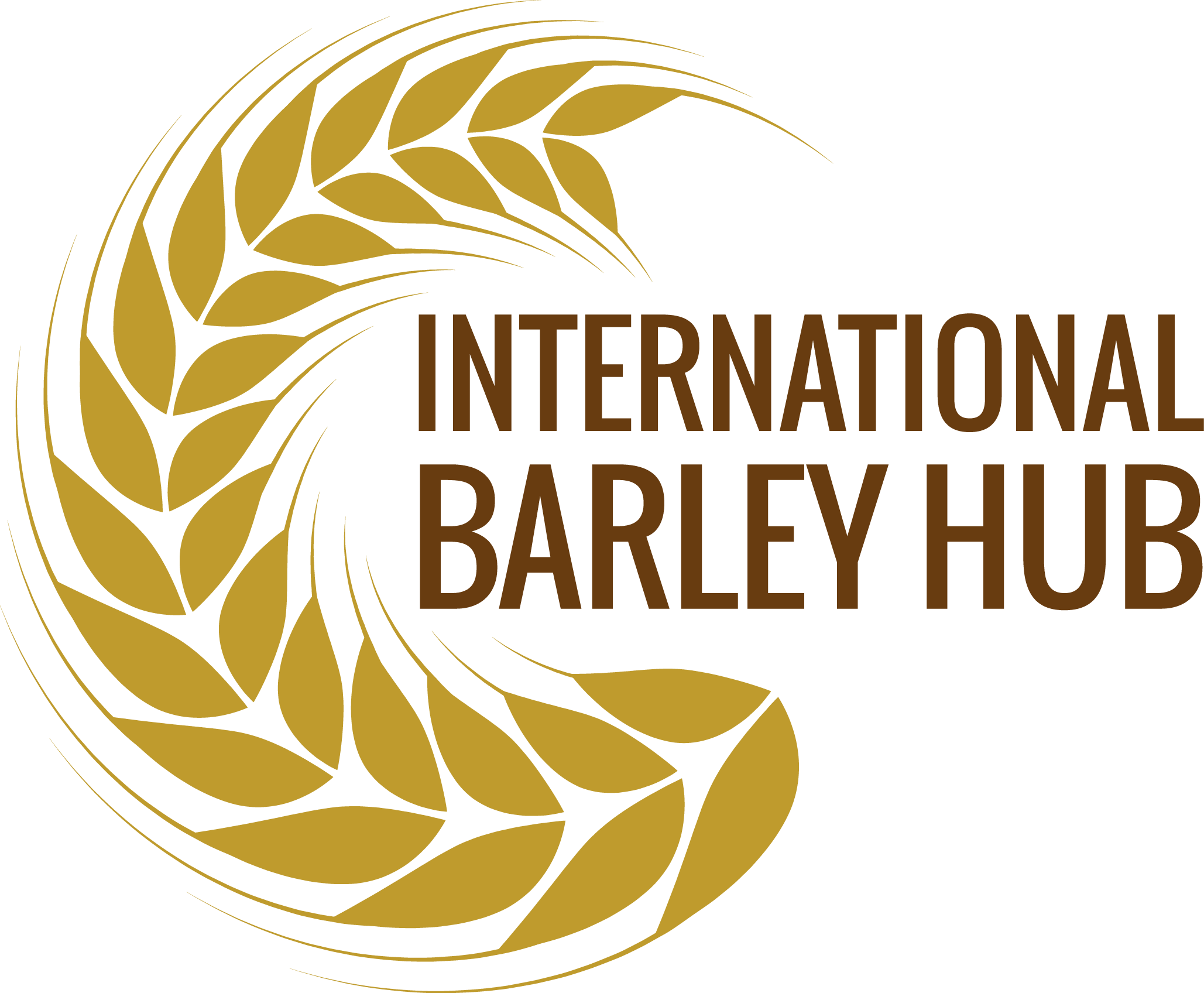 On 22 November 2018 it was announced that the International Barley Hub (IBH) project, championed by the James Hutton Institute alongside industry and academic partners, would receive a share of £62m investment funding from the Tay Cities Deal. 
The IBH will be constructed and hosted at the Institute's Dundee site and will create a unique, integrated, open platform for the translation of barley research into economic, social, environmental and commercial impacts benefiting breeding, farming, malting, brewing, feed, food, health and related industries.  It is hoped that the IBH will also become an internationally recognised centre for the training and development of skills in barley research, delivering a consistent and sustainable future supply of high-quality barley and shorter development times for new varieties with specific properties and novel products.
The project has been developed to ensure that activities are targeted where they are most needed and can deliver maximum impact. The IBH is already delivering for the partners and the economy. Through the development and fundraising phase, the partners embarked on an unprecedented programme of collaborative research and scoping work. As a result, productive, cross-sectoral relationships have already blossomed.  Find out more about the IBH at barleyhub.org.
investigating old grounds for new efficiencies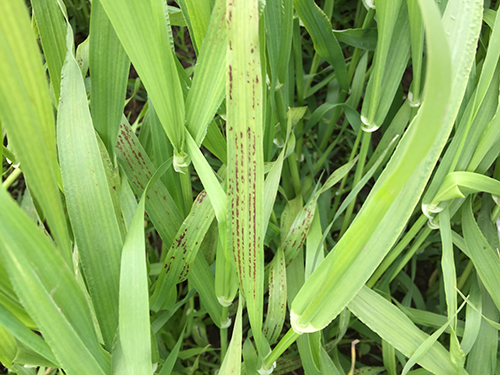 Researchers at the James Hutton Institute are collaborating with Orkney's Agronomy Institute and the University of Copenhagen to coordinate research into understanding the heritage of Bere barley in order to improve the tolerance of modern day, elite varieties in marginal soils – particularly those lacking in manganese (Mn). 
Bere barley is a landrace, which has adapted over centuries to thrive in soils that most modern varieties cannot. Mainly cultivated on small holdings in Orkney, Caithness and Shetland, Bere barley is thought to be Britain's oldest cereal in continuous cultivation, brought to Britain in the 8th century by Vikings, or perhaps even earlier.  
The research aims to identify the genes and traits associated with making Bere barley more tolerant to soils with extreme pH which lack Mn but, James Hutton Institute Rhizosphere Scientist, Dr Tim George, says, "Manganese is just one example of a soil deficiency that could be addressed with a genetic breakthrough from landraces like Bere barley."
Once genes and traits are determined, they will be assessed for stability and responsiveness under nutrient stress. Breeders will then start the process of breeding the Mn-deficiency tolerance trait from the Bere into the modern by producing crosses of the two.  It is hoped that eventually, genotypes resistant to Mn deficiency will be developed. 
Tim explains, "Micronutrient deficiency in cereals is a problem of global significance. A lot of growers are unaware of just how much it can severely reduce grain yield and quality when growing in marginal soils.  The project addresses a global problem, safeguarding the future of elite barley varieties as land becomes more marginal and agricultural stability becomes increasingly challenged through climate change.
When grown in an alkaline, sandy soil, locally adapted landraces, such as Bere barley varieties, demonstrate an exceptional ability to acquire and translocate manganese to developing leaves, maintain photosynthesis and generate robust grain yields, whereas modern varieties totally fail to complete their life cycle.  Through several centuries of adapting to adverse soil conditions, ancient landraces represent a unique reservoir of genes and unexplored traits for enhancing both crop yield and abiotic stress tolerance."
This research is ongoing.  The James Hutton Institute receives research funding from RESAS.
researching rHyncho resistance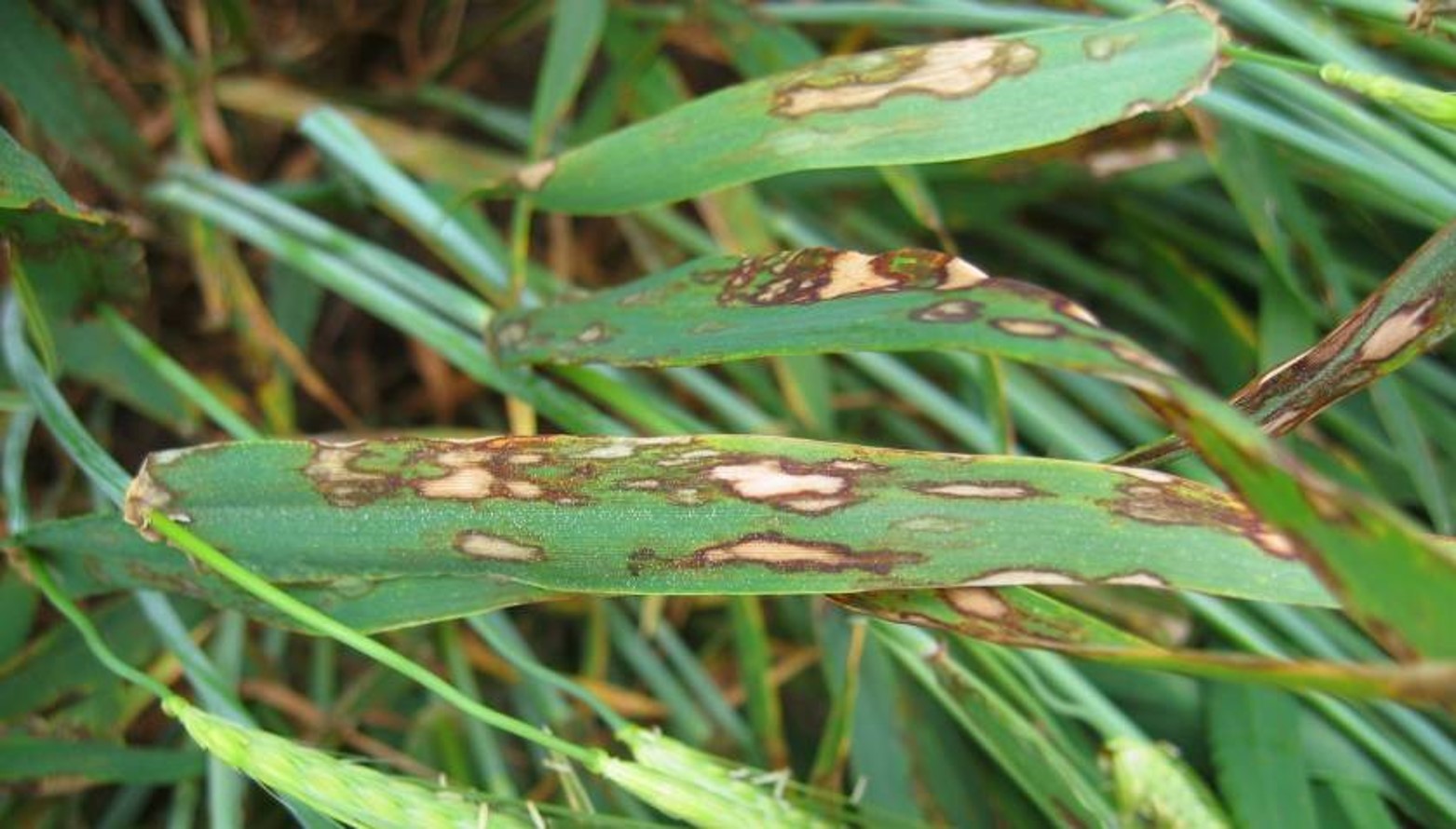 Rhynchosporium is by far the most damaging and costly disease of barley in the UK.  For growers, it can cause yield loss of up to 30-40% and for end users, a decrease in grain quality.  The cost of rhynchosporium to the UK economy is almost £11 million per annum, despite the use of fungicides. 
Taking fungicide costs into account, coupled with the evolution of fungicide insensitivity, chemical control is an expensive requirement for growers.  Current control strategies for rhynchosporium rely heavily on the use of fungicides and as it has a long asymptomatic phase, epidemics may be well developed prior to visible symptoms, making a definite diagnosis difficult and the decision to apply the necessary fungicide treatment tough.  
DRRUM, an Innovate UK project between James Hutton Institute and KWS, managed by James Hutton Limited, ended in March 2019.  Researchers from the James Hutton Institute showed that one of the parents used to develop KWS bred populations, cultivar Retriever, has a major rhynchosporium resistance gene, as well as horizontal resistance, which slows down the rate at which disease symptoms develop. 
Identification of the genes that promote rhynchosporium resistance is ongoing.  Once detected, the introduction of this resistance into new barley varieties and the process of distinguishing resistant varieties during the breeding process, will become much more efficient.  New, rhynchosporium resistant varieties will provide breeders and ultimately, growers, with the most cost effective and environmentally friendly way to control this pathogen.
Maxbio: Fuelling the future
Creating energy and bio-products from cereal straw is a promising approach to reducing greenhouse gas emissions and producing sustainable alternatives to petrochemical products.  
A BBSRC funded collaboration between the James Hutton Institute and the universities of Dundee, York and Nottingham, with commercial input from James Hutton Limited, CHAIN Biotech, Green Biologics and Corbion, the MaxBio project focuses on cereal straw and its conversion into biofuel and chemicals.  
Cereal straw for biorefining offers significant advantages to growers by generating extra income from additional straw sales and offsetting the high carbon cost of agricultural inputs such as fertiliser and energy used for grain production.  
For the planet, using renewable materials like straw in place of fossil fuels, can ultimately reduce carbon dioxide emissions and mitigate climate change.
Maxbio is a wholistic study.  Academic partners will apply their own areas of expertise; integrating findings to maximise results. At the James Hutton Institute and University of Dundee (lead project partner), researchers are focussed on the elements of cereals responsible for straw composition and digestibility, particularly lignin, a key material in straw cell walls.  The novel, integrated approach of MaxBio could radically improve the cost and efficiency of a range of renewable fuels and biochemicals replacing oil-derived products in a sustainable bio-based economy.  
Impromalt
The Impromalt project aimed to substantially improve the malt quality of winter barley by breeding in genetic malting qualities from spring barley to give industry the best of both worlds; yields of winter varieties with the malt quality of spring barleys.
At project close, micro malting results show significant improvements in winter barley malting quality in line with project objectives.  Winter barley with malt quality profiles comparable to spring barley, have been successfully produced.  Combined with extra yield, this indicates the potential to produce many more barrels of beer and whisky per hectare, from winter barley.  Winter barley, with the equivalent malting quality of a spring, could produce an extra 400 litres of pure alcohol per hectare. Research findings will form the basis for new breeding stocks and contribute to the release of new cultivars which can be expected in 5-10 years. 
Going forward, further research funding will be sought to gain a better understanding of the underlying genes so that they can be utilised to better effect in the future and eventually, isolation of the candidate gene will unlock the potential to further improve malting qualities for winter barley.
IMPROMALT was a LINK project funded by AHDB, BBSRC and Scottish Government.  Impromalt project partners: James Hutton Institute, NIAB, James Hutton Limited, KWS (UK), Limagrain, MAGB, RAGT, Saaten Union, Scotch Whisky Research Institute, Secobra and Syngenta.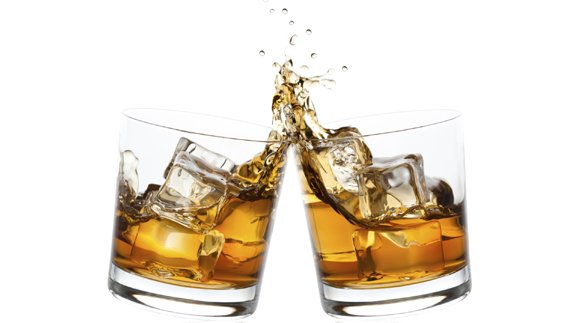 The above is just a small example of the fantastic research, innovation and collaboration taking place at the James Hutton Institute. For more projects and to keep up to date please follow @IntBarleyHub on Twitter.
#BetterBarley
Cheers!