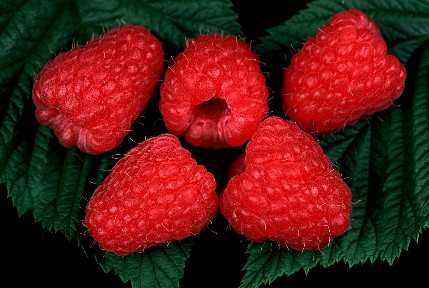 Glen Magna is a late season variety, its fruit are large, fleshy and conical, mid-dark red in colour. Flavour is sweet and aromatic
Season
Late season variety, similar to Leo.
Plant habit
High vigour with large cane diameter. Long and upright laterals, densely spined at base of cane and few spines at cane tip. Overall presentation is excellent.
 
Pest and disease tolerance
Carries gene A1, now susceptible to the most common strain of aphid virus vector Amphorophora idaei (strains 2 and X). Resistant to the common strain of Raspberry bushy dwarf virus.
Market
Glen Magna is not currently grown commercially, but makes an excellent cultivar for the amateur market.