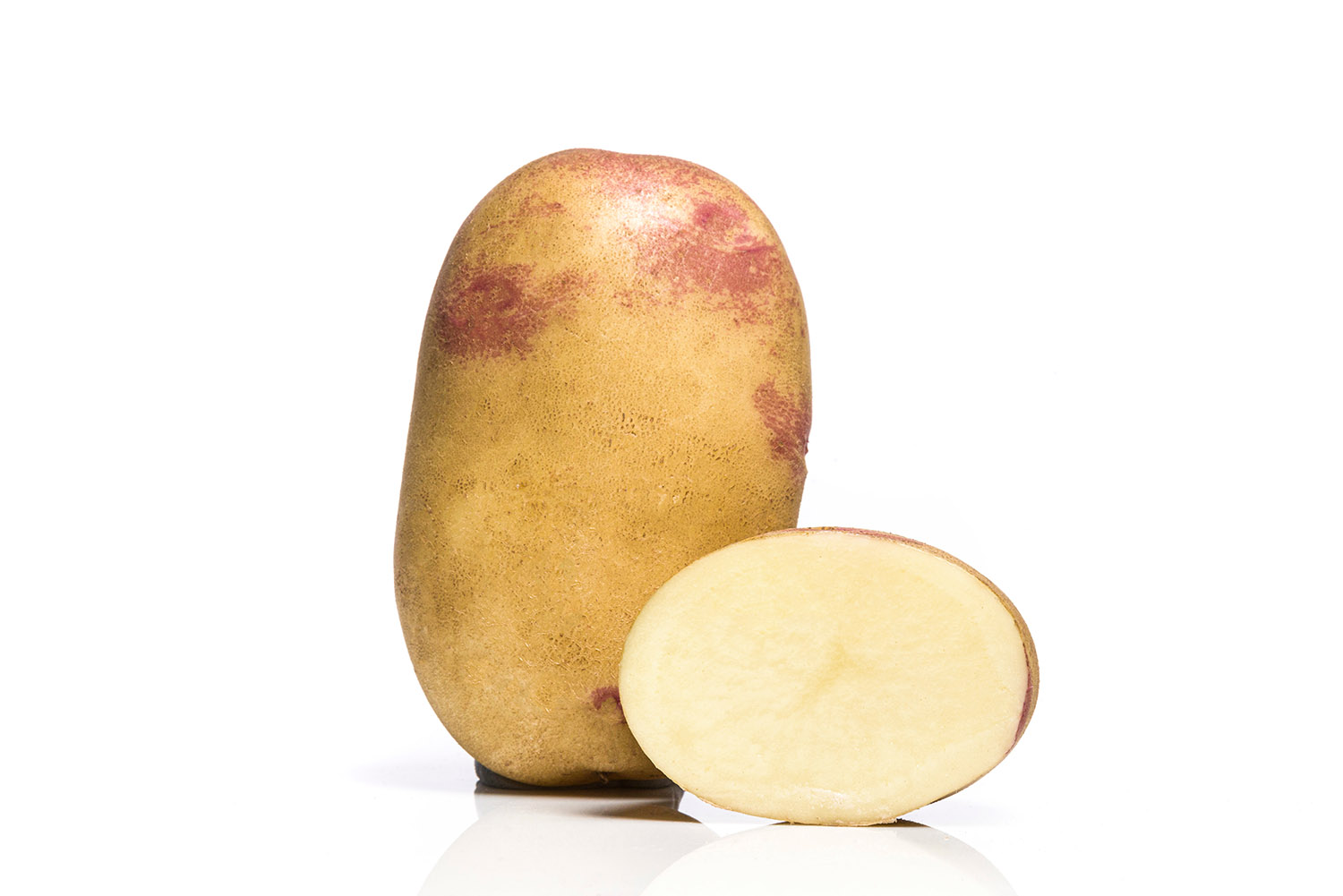 High yielding parti-coloured variety.  Oval shape with bright white and pink eyes on the skin with white/cream flesh.
Suitable for both conventional and organic baker and pre-pack sectors.
Pest & disease resistance
Good resistance to powdery scab, blackleg and common scab. Very good resistance to both tuber and foliage blight.