You can keep up to date with James Hutton Limited news by subscribing to our mailing lists here.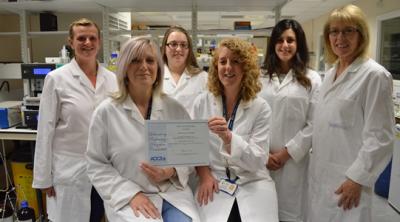 A first place spot in the world's most extensive and respected collaborative proficiency testing programme for oil and fat related commodities. Well done, ladies!
The new consortium will fund a blueberry breeding programme which will deliver new and improved blueberry varieties, suited to European growing conditions and carrying traits desirable to growers, retailers and consumers.