Planting Positivity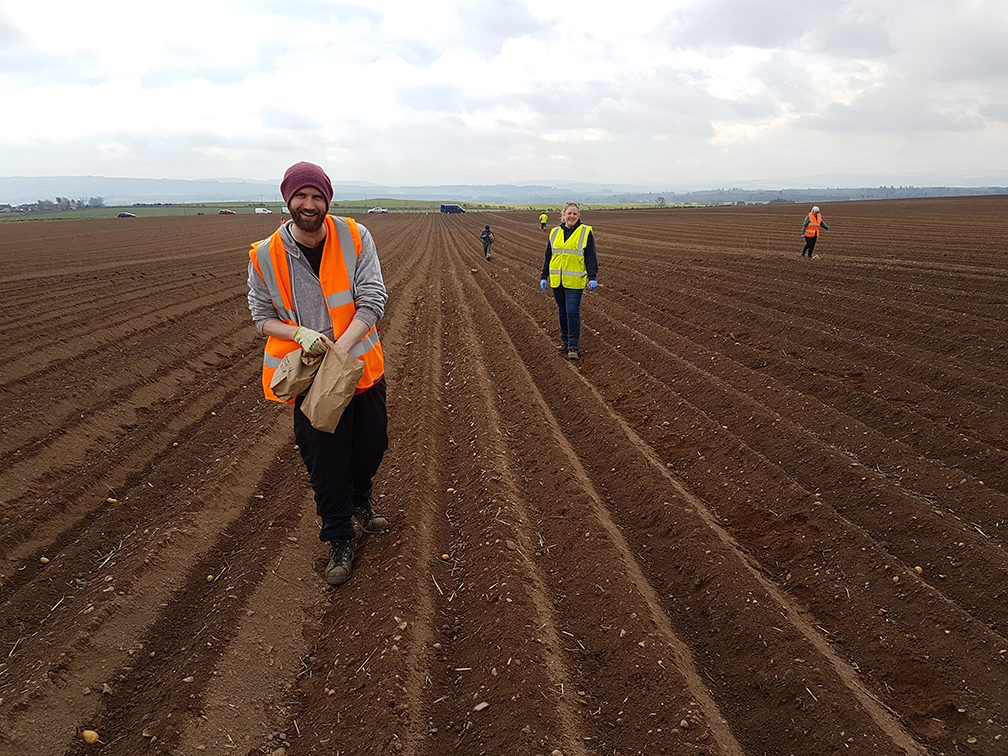 At James Hutton Limited we offer services to several essential, key sectors including the food supply chain, energy and water.  We have joined millions the world over in adopting home working as standard for office based colleagues, cutting back laboratory services to essential only and even then, only to be undertaken using safe social distancing and the correct PPE, and using furlough to support staff that simply can't do their job at home, or safely on site. 
Over the past few weeks, we have seen some terrific displays of solidarity and teamwork as we have all had to adjust to a different way of working without knowing when, or how, it will end.  Perhaps the best example of this has been on the James Hutton Institute farms where office and laboratory staff have voluntarily joined their field based colleagues, ensuring that this seasons commercial potato trials and clonal material were planted to schedule.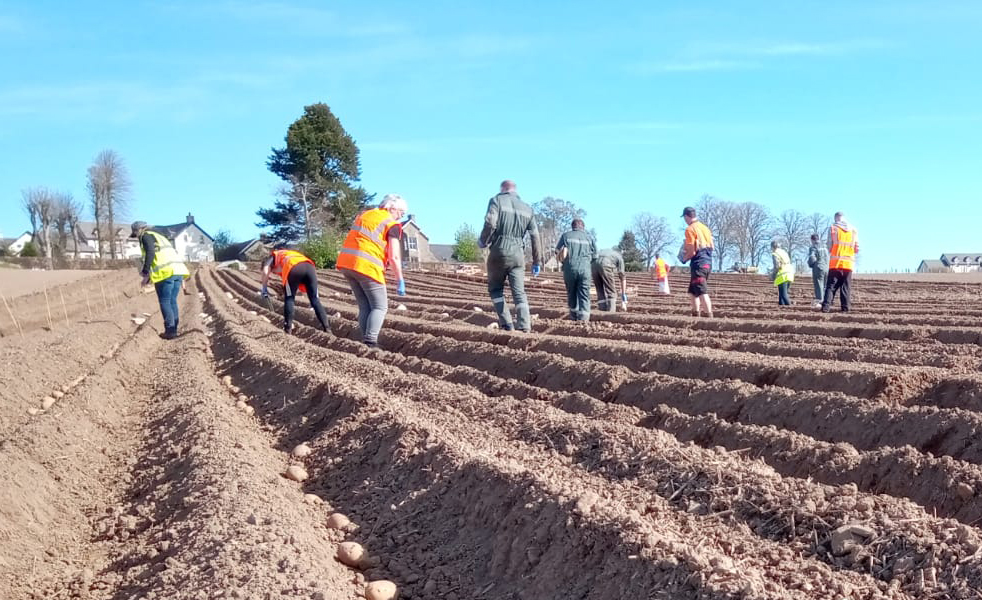 Planting began on 24th April with a small area of seed and ware potatoes (0.5Ha) at Balruddery Farm, west of Dundee. This is the first time James Hutton Limited has planted trials on this land which was formerly part of Berryhill Farm. Members of the James Hutton Institute Estates team joined James Hutton Limited Field Trials staff and volunteers from the James Hutton Limited office on a beautiful clear day. 
Attention then turned to Derachie Farm near Kirriemuir, James Hutton Limited's main seed site (4.75 Ha approx.). Planting was split across two days with Hutton office and lab teams again joining field staff for a beautiful day in the field, installing single plants of 17,000 genotypes.
Finally, following an excellent response from Hutton colleagues, who were happy to lend their 'hidden skills' to other teams in the organisation, 23 members of staff from across the group, planted a further 2,700 clonal plots ranging in size from 6 plant to 300 plant plots at Derachie Farm, near Forfar, on Tuesday 5th of May.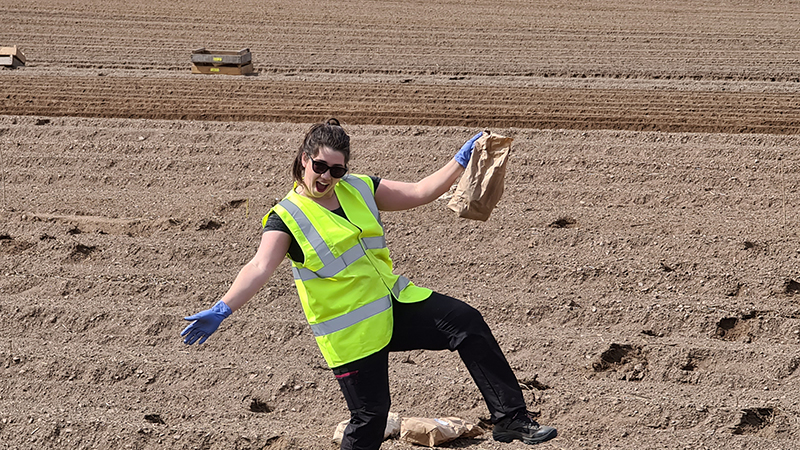 All operations were carried out in fantastic weather conditions with all staff and volunteers travelling in separate vehicles to the planting sites and social distancing being maintained throughout.  Only a small amount of potatoes remain to be planted at a trial site in Ayr.
Head of James Hutton Limited, Dr Jonathan Snape, said, "A huge thank you goes to all of the volunteers from across the Hutton group who stepped away from their normal day jobs to support the business and also to the field teams, who have been carrying out their usual jobs in extremely unusual and at times difficult circumstances. It is testament to teamwork and positivity that our commercial potato plots are all planted on time and I will look forward to seeing the results later in the year.
It is quite symbolic to note that as the potatoes grow, so do our hopes for the future. Come harvest time, everything will no doubt be very different again but with the support and enthusiasm demonstrated by our colleagues, we remain positive and certain that there is much to look forward to in the coming months."