Offshore Europe 2019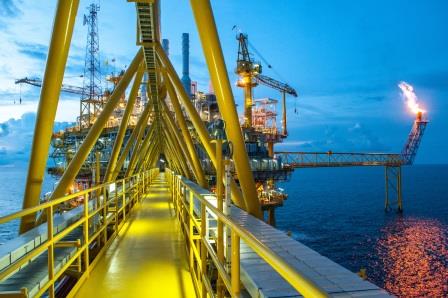 James Hutton Limited will be at Offshore Europe this year, exhibiting as part of the Scotland Pavilion and highlighting the analytical services we offer for marine sediment analysis, the decommissioning sector and of course, the oil and gas industry as a whole.
The Scotland Pavilion is organised by Scottish Development International and will host delegations from several countries over the three and a half days of the show including Brazil, Mexico, Guyana, Nigeria, Mozambique, India, Ghana, Egypt, Kazakhstan and Saudi Arabia.  Around 50 complementary businesses will join James Hutton Limited on the pavilion.
James Hutton Limited supplies a range of analytical services from the James Hutton Institute laboratories in both Aberdeen and Dundee.   
Analytical services for oil and gas include x-ray diffraction, isotope analysis, scanning electron microscopy, fourier transform infrared spectroscopy, chemical analysis and wet chemistry techniques.  The business works with some of the biggest names in the industry and differentiates via the ability to combine techniques for accuracy, precisely identify 'unknowns' in mixtures and the extensive mineralogy expertise, and many years' experience, of members of the team.  Services for decommissioning are a large part of James Hutton Limited's oil and gas offering. 
Marine sediment analysis must be undertaken prior to any disturbance of the sea bed to determine levels of contamination and potential impacts. James Hutton Limited supports customers to ensure environmental compliance for marine activities including dredging, disposal of dredged materials, construction, deposits/removals of substances or objects onto/from the sea bed.  This can be combined with a number of accredited techniques to analyse water for inorganic and organic pollutants, offering a one stop analysis shop for ports, harbours, marinas and other types of waterway.
The James Hutton Limited team will be led at the event by Business Development Manager, Rodger McGovern, supported by analysts from the Institute's Aberdeen laboratories.  Offshore Europe takes place from Tuesday 3rd to Friday 6th September at P & J Live, Aberdeen, and is free to attend.
To arrange a meeting with Rodger, please email. James Hutton Limited can be found at BOOTH 2K60.