New Redcurrant Breeding Programme for James Hutton Limited & The Greenery BV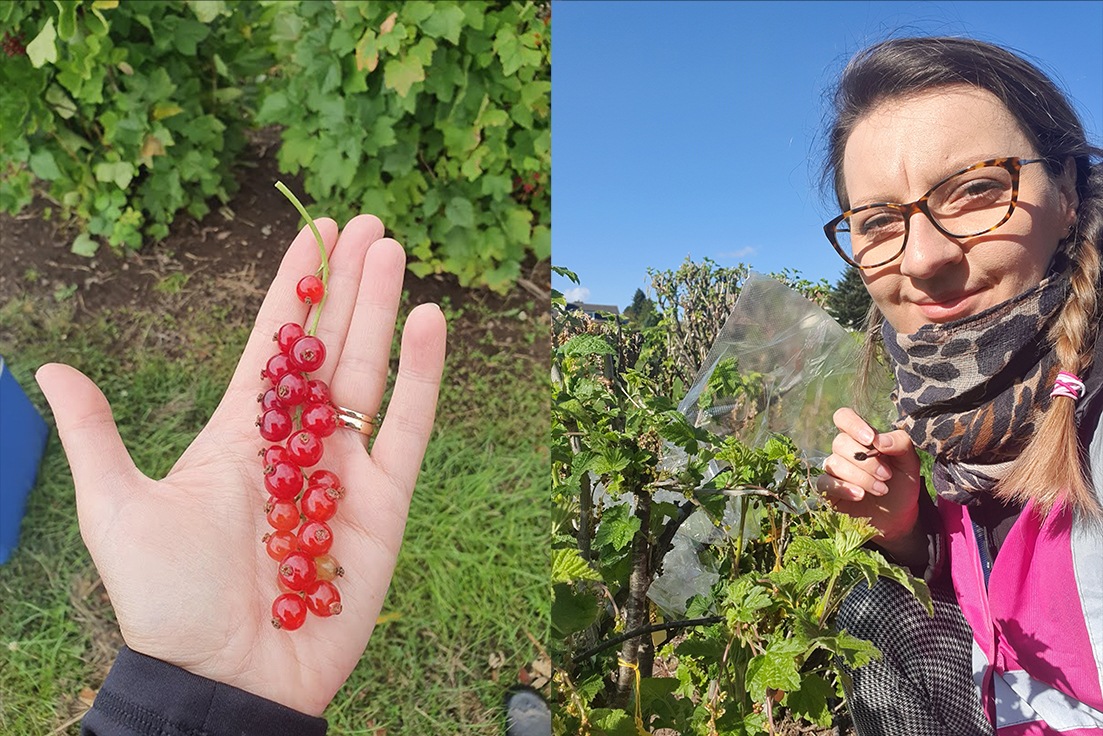 New Redcurrant Breeding Programme for James Hutton Limited & The Greenery BV
James Hutton Limited has added to its soft fruit breeding portfolio, launching a redcurrant breeding programme in partnership with The Greenery BV, an international supplier and distributor of fruit and vegetables, based in the Netherlands. 
As the commercial subsidiary of the James Hutton Institute, James Hutton Limited has established breeding programmes for blackcurrant, raspberry, blackberry and blueberry and also partners on research into cherry and honeyberry. The Scottish based breeding programmes are underpinned by extensive research into all aspects of soft fruit genetics and agronomy by scientists and breeders from the James Hutton Institute. 
Black and redcurrant trials were established at the James Hutton Institute in 1952 and a unique germplasm library has been collected and maintained since then.  A close relative of blackcurrant, the redcurrant has become relatively obscure from the mainstream in the UK, with a larger market in parts of mainland Europe and small breeding efforts mostly located in Eastern European countries.
The programme, which began in April 2020, seeks to create new redcurrant varieties which will be exclusive to The Greenery and their cooperative of growers. Breeders and researchers are also looking at white and pink currants along with other interesting Ribes to develop a pipeline of improved genetics to contribute to programme objectives of improved flavour and appearance, environmental resilience, better shelf-life and shipping stability and yield.
James Hutton Limited Ribes breeder, Dr Dorota Jarret, said, "This is a fantastic opportunity for James Hutton Limited. Going by current trends, it makes great sense to invest in novel foods and even reviving existing crops, bringing to market what people know - but better.  The Greenery is also a trialling associate of the James Hutton Limited blackberry breeding programme and we're delighted to be working closely with a company that recognises the value of research and innovation.
While we have looked at redcurrant as a very interesting species for a long time, we haven't had the benefit of a commercial partner until now so it is a superb chance for us to work more closely with the redcurrant species and support the sector.
Dr Jarret continues, "Though is likely to be two to three years until we see promising redcurrants emerge, throughout the five-year duration of the project, we do expect to identify leading families and lines that will be further developed into varieties, which is very exciting."
As with all breeding programmes, The Greenery will support extensive trials throughout their network of growers to ensure that selections identified as having the potential to meet the outcomes of the programme will thrive in a range of environmental conditions.  
Speaking on behalf of The Greenery, Ian Clark, Technical Manager, said, "The Greenery, and lead grower Anton van Garderen, are proud to be partnered with James Hutton Limited for this exciting development in the research and breeding of new varieties of currants. This part of the soft fruit market is long overdue for stimulus and revitalisation. The Greenery, with James Hutton research, is in a strong position to enhance this sector and provide more opportunities to benefit its grower members' varietal range and retail market appeal. This initiative is in addition to the existing portfolio of research and trial work in soft fruit varietal development on behalf of The Greenery growers in strengthening its market share."