Meet the Team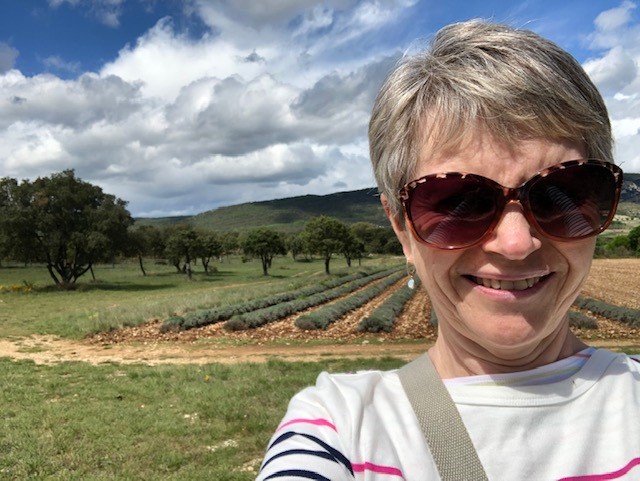 Lesley Beaton, Commercialisation and Licensing Manager
Lesley has worked for James Hutton Limited (formerly Mylnefield Research Services Limited) for 23 years. Lesley is responsible for the Institutes plant variety rights - the protection and generation of income from soft fruit and vegetable varieties in the form of royalties. 
An Introduction 
Hi, I'm Lesley and I have worked for James Hutton Limited (formerly Mylnefield Research Services Limited) for 23 years.  My job title is Commercialisation and Licensing Manager but normally I cut it down to Licensing Manager. I am responsible for the institutes plant variety rights (the protection and generation of income from the varieties in the form of royalties. This is achieved by the licensing of varieties to third parties).  So that's the part of my job relating to my job title but I am involved in several other tasks such as drafting contracts, managing finances, arrangement of trialling plants – safe to say I never have enough time and have never completed my task list (never in 23 years – scary!)  I get to work with different people from inside and outside the organisation.  My favourite people are the plant breeders – and I'm not just saying that to ensure a supply of tatties, raspberries, blackberries and currants!

Outside of work I love my family, my dogs and walking. I've completed all the Munros (back in 2012 so some time ago now) and still love walking doesn't matter if it's hills, beaches, forests or long-distance trails, I love it all.  I particularly love the west coast of Scotland; I love the wilderness and how remote it is.  Having said that I wouldn't live there, too many midges!  
What was your background before Hutton?
I've had a few jobs over the years all administrative type roles. My very first job on leaving school was with the Clydesdale Bank and since then in Dundee, I've worked with BT, the University of Dundee and the NHS. I also lived in The Netherlands for a few years and worked with a company selling medical goods and then with a company selling engines for ships.  
How does the work you do support commercial organisations?  
My work helps get new plant varieties out there, supporting the potato and soft fruit sectors of the industry and the general public who will ultimately be able to purchase improved potatoes and soft fruit that taste better and lasts longer.
Fun Facts 
Who is your hero?  
My gran is my hero; she is no longer with us but she was fab – said what she thought and was always there. She worked hard and loved life and was a fabulous storyteller.  I hope my granddaughter has as good memories of me as I have of my gran.
If you could live anywhere, where would it be?
I'm a bit boring and wouldn't want to live anywhere other than Scotland but it would be nice to have 2 or 3 months each winter in a warmer climate – Italy or Spain would be nice.
If you could choose to do anything for a day, what would it be?
Walk somewhere remote and beautiful with my dogs, my partner and good friends.
What would you sing at Karaoke night?
I wouldn't wish that on anyone and would need a good few G & T's before I could go anywhere near a Karaoke machine but it would have to be Eternal Flame; the Bangles version.
If you could only eat one meal for the rest of your life, what would it be?
I love food so this is a hard question to answer – I think what I would most miss is tea and toast!