James Hutton Speakers Top the Bill at International Symposium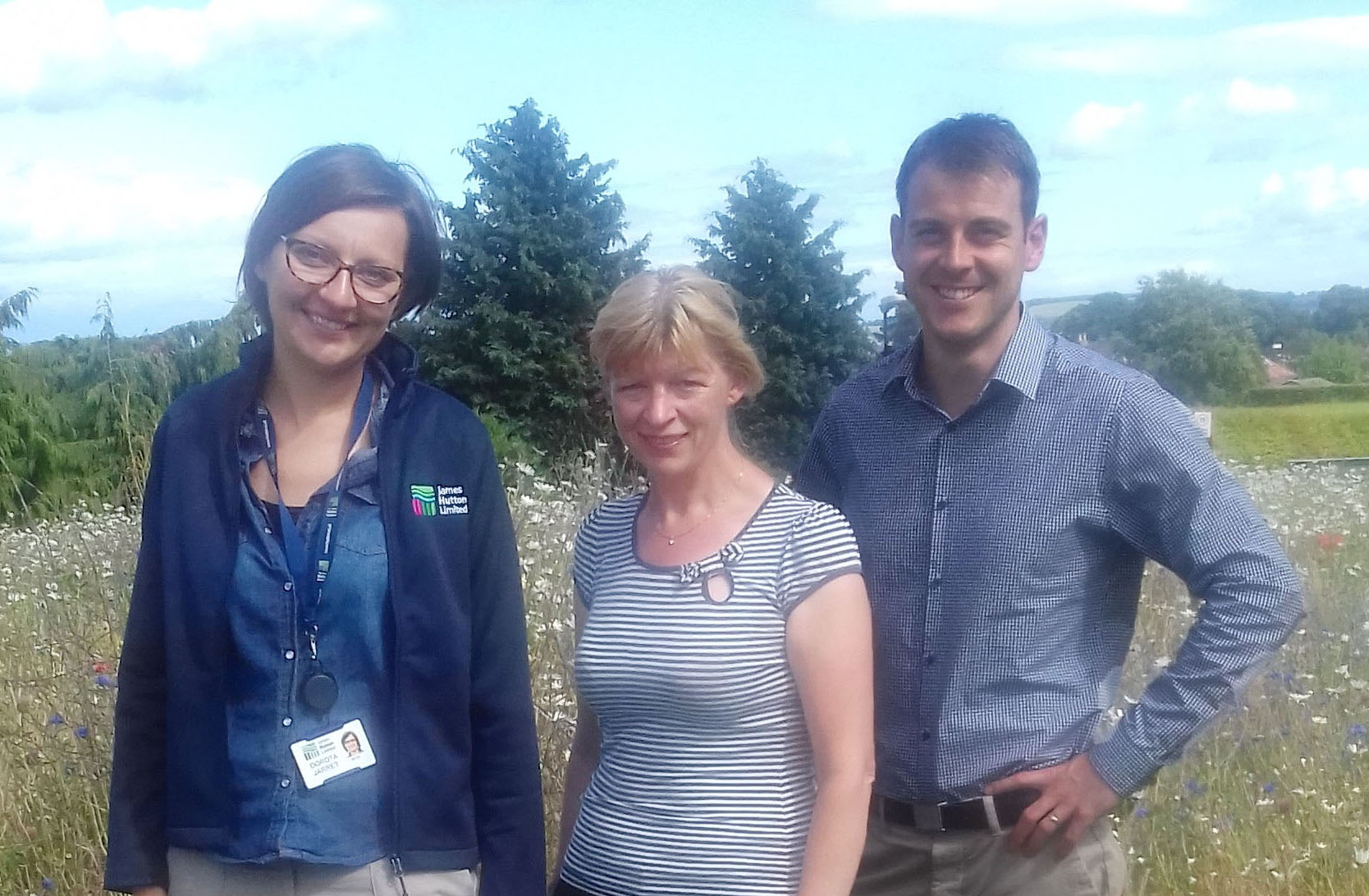 James Hutton Limited is proud to be a gold sponsor of the 2019 International Society for Horticultural Science, RUBUS & RIBES Symposium.  Running for the twelfth time, the event begins with a pre-symposium tour from Frankfurt, Germany, to Zürich, Switzerland, from the 23rd to the 25th of June 2019, followed by congress in Zürich from 26th to 28th of June. Over 100 delegates are expected on the tour including James Hutton Limited's Ribes Breeder and Researcher, Dr Dorota Jarret, and Rubus Breeder, Nikki Jennings.  A further 200 delegates, including James Hutton Limited Business Development Manager, Jamie Smith, will participate in the symposium assembling from all continents to hear presentations from the cream of the global Rubus and Ribes research community.  
Dorota is keynote speaker at the symposium, presenting a paper on the development and use of genetic tools in Rubus and Ribes breeding at James Hutton Institute/James Hutton Limited, prepared with Nikki and colleagues, Drs Dominic Williams and Julie Graham.  The paper acknowledges the significant challenges in growing Rubus and Ribes crops, describes the modern breeding techniques being developed to address these at the James Hutton Institute, and their transfer to James Hutton Limited soft fruit breeding programmes.
This includes the development of genetic markers and other genomic resources to allow faster and more precise selection of improved genotypes and ensure germplasm diversity.   Genetic markers and genetic linkage maps give insights into pest and disease resistance and traits linked to fruit quality.  Quality characteristics are of great and increasing importance in soft fruit, particularly in blackcurrants where elevated levels of compounds such as anthocyanins, sugars and vitamins are in demand from processors and consumers.  Environmental resilience and influence will also be referenced along with other genomics tools. The paper also touches on the use of field-based imaging technologies for precision phenotyping.
Following Dorota in the symposium programme, Nikki will present on progress in raspberry breeding in Scotland, talking about James Hutton Limited's raspberry breeding consortium and the promising material emerging for the European industry, to meet grower demands of lower agronomical and financial inputs.  Nikki will also touch on the marker assisted selection techniques developed at the Institute, used to speed up the commercial selection process for the raspberry breeding programme.
The James Hutton group efforts in Rubus primarily encompasses raspberry and some blackberry.  The 'Glen' family of raspberries were bred at the James Hutton Institute alongside 'Loch' blackberries.  By definition, the genus Ribes generally includes edible currants.  Blackcurrant breeding at the James Hutton Institute began in 1956 and the programme has developed to become one of the world's largest for Ribes, with the 'Ben' series of cultivars now grown commercially worldwide.  It is estimated that Institute cultivars occupy over 95% of the UK cropping area and around 50% of the global area.
On being selected as keynote speaker for the symposium, Dorota said, "It's always nerve wracking to present to a roomful of one's peers, many of whom have been true inspiration to me throughout my scientific career however, for both myself and Nikki to be invited to present and indeed, open the programme, is testament to the global reputation and respect of the work of the James Hutton Institute and the breeding programmes delivered by James Hutton Limited.  We are thrilled to have the opportunity to promote our work and that of our Hutton group colleagues, on such a high profile platform."