Honeyberry Research to be Showcased this Week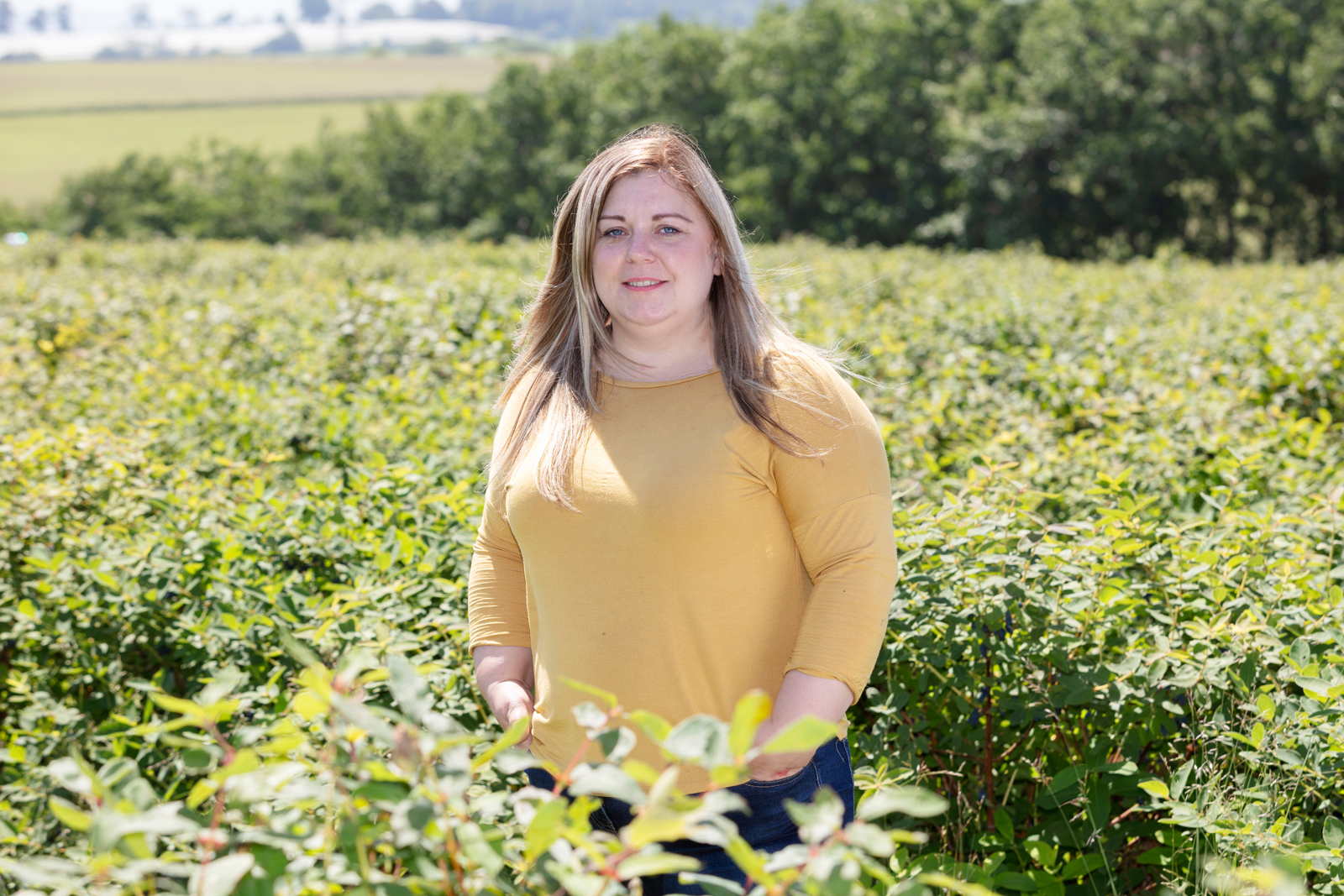 Dr Louise Gamble, a Knowledge Transfer Partnership (KTP) Associate based at the James Hutton Institute, will speak at the 3rd International Haskap Conference in Jachranka, Poland, this week. 
Dr Gamble works alongside the Scottish Honeyberry Co-operative, a group of 10 Scottish farmers, to research and gain a better understanding of the agronomic traits of haskap – more commonly known in the UK as honeyberry - with a view to supporting the establishment of commercial honeyberry crops and derived products in Scotland so that one day, the honeyberry will join the ranks of established Scottish grown berries such as strawberries, raspberries, blackberries and blueberries.
 
The conference is a global gathering of honeyberry specialists with presentations on market trends, agrotechnics and samples of the latest honeyberry products. Dr Gamble's presentation, entitled, 'An Evaluation of Taste Perception and Consumer Acceptance', will feedback on both online and face to face research, as to the likeability and usability of honeyberries by a potential Scottish market.
 
A non-climbing honeysuckle variety, native to countries such as Canada, Japan, Russia and Poland, the honeyberry is ideally suited to Scottish climatic conditions and has been championed at the James Hutton Institute for a number of years by Soft Fruit Breeder, Dr Dorota Jarret, one of just a few UK researchers to have carried out honeyberry trials.  In 2016, Dr Jarret, undertook a nutritional analysis of the crop, comparing it to other commercially established fruits grown in Scotland.  "In terms of phenolic and antioxidant capacities, honeyberries are superior or comparable to well-established superfruits such as blackcurrant or blueberry, which would make it of interest to the processing, fresh fruit market and most of all, the consumer," says Dr Jarret. 

Dr Gamble's research found that although still relatively unknown in the world of berries, these exceptional health benefits do indeed endear the honeyberry to health-conscious consumers who would be most likely to enjoy the sharp-tasting berries as an addition to breakfast staples such as porridge, yoghurt or smoothies.   Speaking about her Haskap conference debut, Dr Gamble said, "This is a pivotal time for the honeyberry market in Europe as more growers come on board, orchards become established, best practice is benchmarked and processors explore the many possibilities; it's very exciting to be part of the journey and an honour to be able to share my research with the conference.  I am looking forward to hearing about other research and meeting more people from the honeyberry community,"

Supported by Dr Jarret, Dr Gamble will continue to investigate the intricacies of the honeyberry with a view to placing Scotland firmly on the honeyberry production map.