Dr Dorota Jarret appointed chair of the ISHS Rubus and Ribes group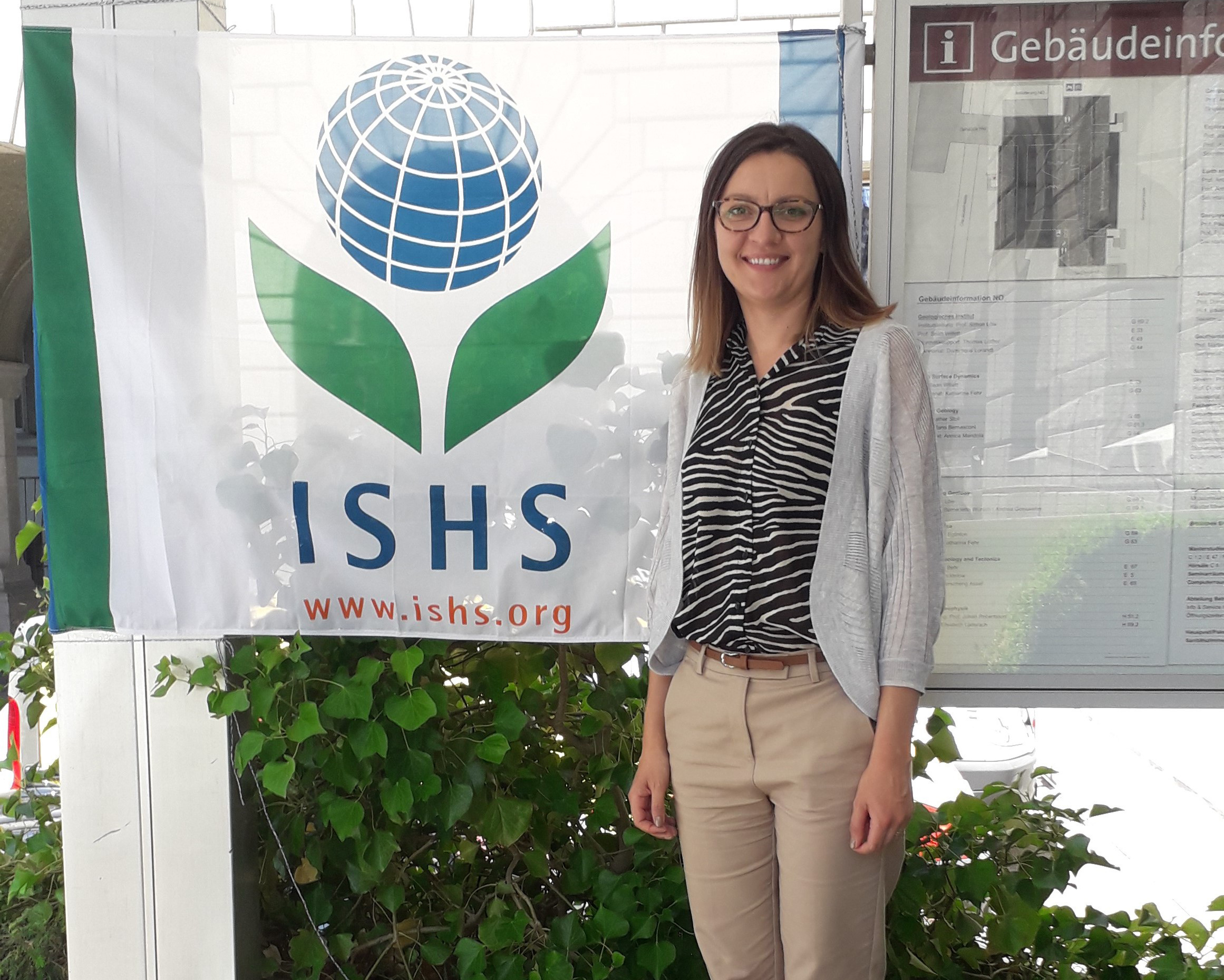 James Hutton Limited is delighted to share the news that Ribes breeder, Dr Dorota Jarret, has been appointed chair of the International Society for Horticultural Science's (ISHS), Rubus and Ribes Species and Management working group, a position Dr Jarret is, "privileged and honoured," to accept. 
The ISHS is a global horticultural network which aims to promote and encourage research and education in all branches of horticultural sciences and facilitate co-operation and knowledge transfer on a global scale through it's symposia and congresses, publications and scientific structure.  
The Rubus and Ribes Species and Management working group is part of the ISHS division of Vine and Berry Fruits which has over 2000 members spanning the globe.  As chair of the group, Dr Jarret will head up an 18 strong committee and will be responsible for guiding scientific activities and interests for a minimum term of 4 years.
Dr Jarret was elected to take up the position of working group chair following her appearance as key note speaker at this summer's XII Rubus & Ribes Symposium in Switzerland, where she shared details of the development and use of genetic tools in Rubus and Ribes breeding at James Hutton Institute/James Hutton Limited.
Speaking about her appointment, Dr Jarret, said: "I feel truly privileged and honoured to be elected to represent and promote activities of this working group, a fantastic community of over 400 outstanding researchers and members of society, a truly dedicated group with top knowledge and skills within Rubus and Ribes disciplines."
Dr Jarret completed her PhD in January 2016 a culmination of six years' academic and practical research into, 'the genetic control of processing quality traits in blackcurrants'.   A Polish native, Dr Jarret has been a part of the soft fruit breeding team at James Hutton Limited, the commercial subsidiary of the James Hutton Institute since 2009 where, as Ribes geneticist and breeder, she now oversees the contract to breed new varieties of blackcurrant for the popular soft drink, Ribena, and also plays a key role in blueberry breeding and researching the lesser known, but tipped to be the next soft fruit sensation, Honeyberry.
Dr Jonathan Snape, Head of James Hutton Limited, said: "I am delighted to see Dorota take up this chair position, which is testament to her hard work and dedication within the industry.  From beginning her PhD with James Hutton Limited in 2010 to developing new varieties alongside customer relationships, Dorota has always given 100% and I have no doubt she will excel in her new chair position."
Dr Jorge Retamales, Division Chair of ISHS Vine and Berry Fruits, said: "I welcome Dorota to our team. I look forward to interacting with her in the future and her comments and suggestions to improve the performance of the working group and our division."
Dr Jarret is the first female to chair the Rubus and Ribes working group and also the youngest to take up the position.