COURSE: Clay Mineralogy and its Application to the Oil Industry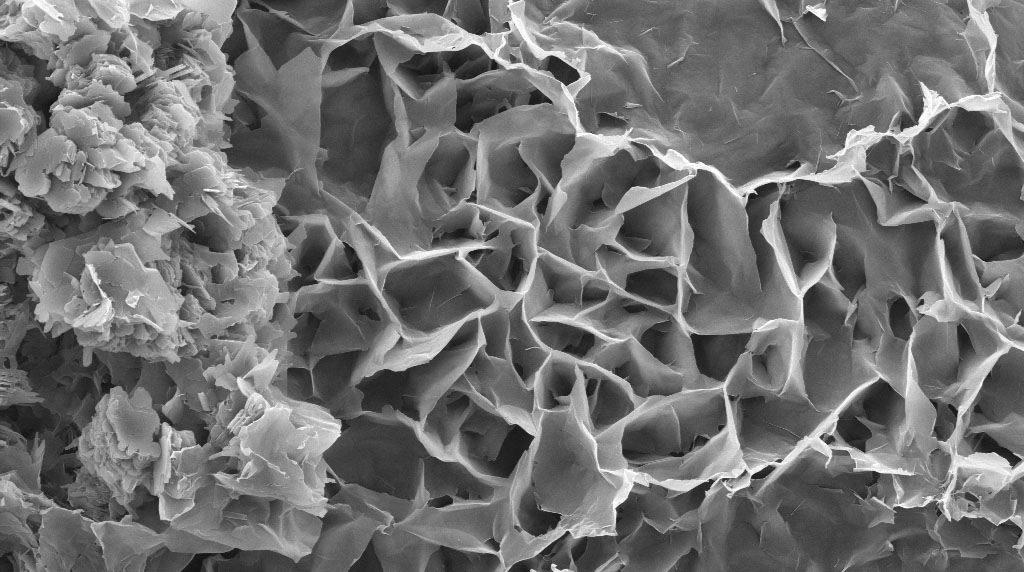 Analysts and researchers from the James Hutton Institute in Aberdeen will host a course entitled, 'Clay Mineralogy and its application to the oil industry', next month.  This will be the 12th time experts from the Institute have delivered the course which was originally designed for the oil industry but is suitable and open to all with a professional interest.
Attendees to the course will be given insights into the nature, properties, behaviour and occurrence of clays in the context of hydrocarbon exploration and production.  The course will demonstrate, in a practical way, how clay minerals can be identified and characterised using the primary analytical techniques of X-ray powder diffraction, infrared spectroscopy and electron microscopy.
The course is led by Professor Steve Hillier, a world leader in Quantitative X-Ray powder diffraction (XRPD).  Author of 132 publications, Steve collaborates widely both nationally and internationally and is a former chairman of the Mineralogical Society, Clay Minerals Group.  In 2018 and 2008, Steve was awarded the Clay Minerals Society's 'Reynolds Cup' for excellence in quantitative clay mineralogy.
Steve is supported to deliver the course by colleagues, Drs Evelyne Delbos and Jean Robertson, with contributions from honorary associate, Dr Tony Fraser.   Evelyne is a petroleum geologist by training.  Over her career in the Oil and Gas Industry, Evelyne has developed a particular interest in the understanding of mineral relationships at microscopic level.  Jean has over 20 years' experience in FTIR spectroscopy and provides highly specialised spectral interpretation for numerous commercial and research clients.  Tony is the retired former head of the James Hutton Institute IR section.  His main area of research has been the application of IR spectroscopy to the characterisation of clay minerals, soil organic matter and amorphous components in soils and produced waters, together with the investigation of surface properties of iron oxy-hydroxide and aluminium hydroxide.
Dr Ian Phillips and Mrs Laura-Jane Strachan also deliver parts of the course. Ian joined the James Hutton Institute from the oil service industry where he spent 16 years as a mineralogist.  Ian is now part of the James Hutton Institute XRPD team.  Laura-Jane also has experience from the oil and gas industry and is part of the Electron Microscopy team.
Consisting of five separate modules and lab tours, this years' course runs from 1st – 4th October 2019 inclusive.
More details of course content are available here.  For further information and to book, please contact Helen Pendlowski.