Blackberry Tasting Video
We enlisted our volunteers to see what they had to say about our blackberry varieties. Have a look at their reactions here.
With a distinct taste, Loch Ness, was released in 1991 and quickly became one of the world's premier blackberries. We put it to the test with a group of volunteer tasters to see how Loch Ness fares in 2020, when sweeter, less acidic fruit tends to be preferred.
The Loch Tay blackberry was bred at the James Hutton Institute and released as a variety in 2002.  Like it's stable mate, Loch Ness, it's a high quality blackberry, suitable for fresh, processing and amateur markets. Loch Tay is described as having an excellent sweet flavour, superior to that of Loch Ness.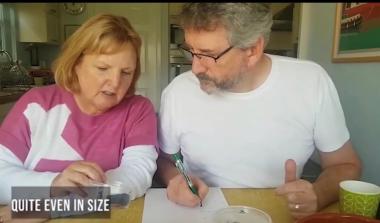 Renowned for a very traditional blackberry flavour, what did our volunteer tasters think of Loch Ness?