Another Successful Lipid Analysis Course!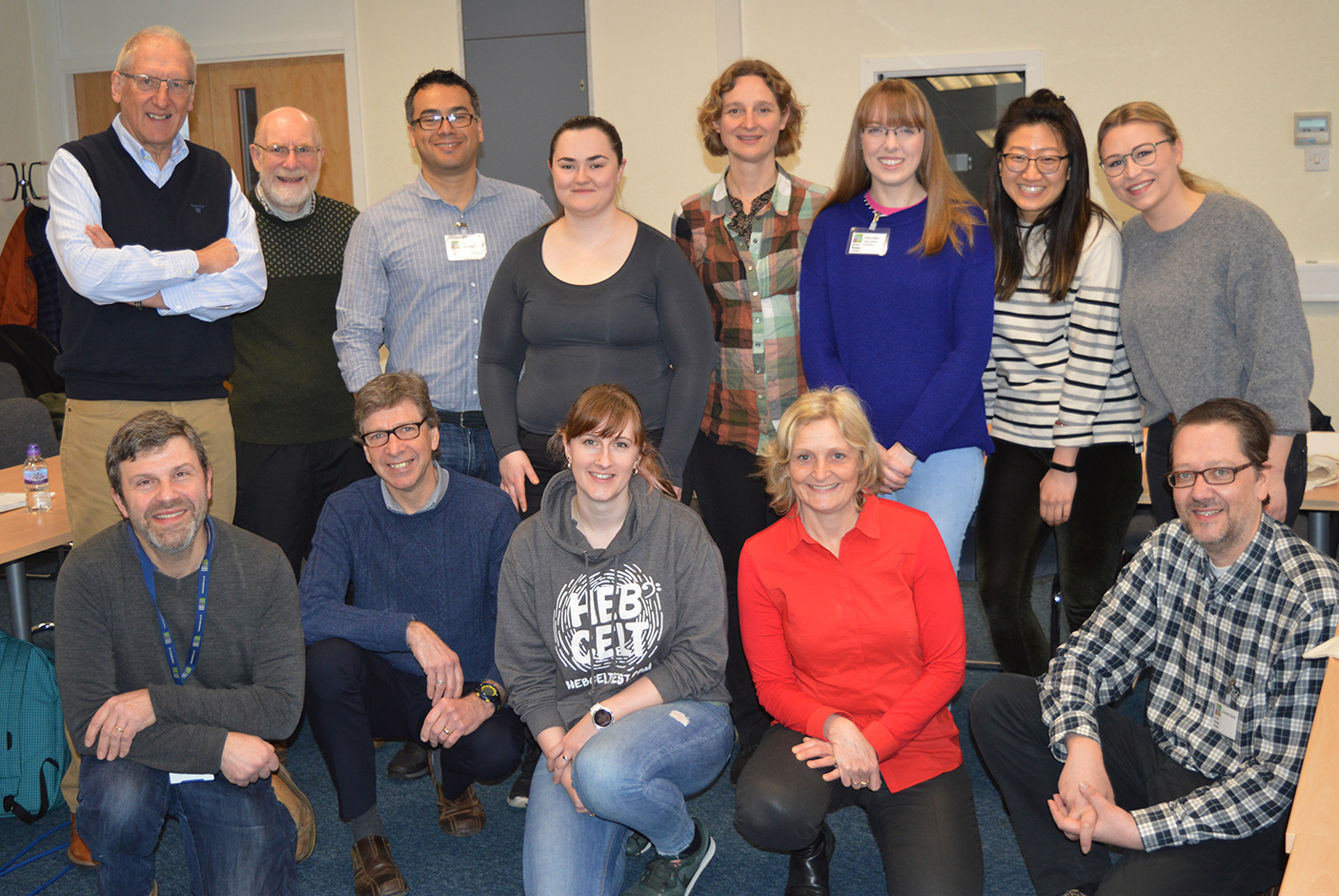 James Hutton Limited's annual Fatty Acids and Lipids course took place last week at the James Hutton Institute in Dundee. Nine delegates came from businesses including Friesland Campina, New Holland Extraction, Imperial Oil, BASF, University of Reading and from as far away as TASA in Peru. The popular one-and-a-half-day course was also attended by several Hutton colleagues and three from Mylnefield Lipid Analysis.
Mylnefield Lipid Analysis, a dedicated lipid laboratory managed by James Hutton Limited, was established in 1995 by Professor Frank Gunstone and Dr Bill Christie. Frank, a retired emeritus Professor of Chemistry at the University of St Andrews, teamed up with his former PhD student, Bill, who was SCRI's Head of Chemistry at the time and an internationally recognised expert in lipid research and analysis. 
Lectures focus on the chemistry, biology and analysis of fatty acids and lipids and are presented by leading experts; Dr Charlie Scrimgeour, who was involved with establishing Mylnefield Lipid Analysis at the James Hutton Institute and is still a consultant to the business. Charlie's expertise includes NMR spectroscopy, isolation and identification of fatty acids and metabolic studies using labelled lipids; Peter Clough, also a Mylnefield Lipid Analysis consultant who has a wealth of experience working with the omega-3 and omega-6 oils in particular with respect to processing, product development and nutritional/clinical trials; Professor Terry Smith, an internationally recognised expert in the area of lipidomics and in particular, its applications in parasitology and other pathogens, and joining the presenters following the retiral of Bill Christie in 2018, Dr Gary Dobson, a senior research scientist with the James Hutton Institute who has a research background in microbial and plant lipids.  Gary's publications include studies on complex mycobacterial lipids, cyclic fatty acids formed in frying oils, lipids in seed oils and pomaces, and the lipophilic components of crop metabolomes.
Head of James Hutton Limited, Dr Jonathan Snape, said; "It is a pleasure to welcome delegates to our fatty acids and lipids course which has run successfully for around two decades. It attracts a good range of people from sectors including food development, pharmaceutical, nutraceutical, oleochemical and cosmetics, and they always seem to make the most of their time with us by asking lots of questions between lectures and taking advantage of the laboratory tour that we offer.  Many course delegates are already Mylnefield Lipid Analysis customers, so we find that we also strengthen working relationships by putting faces to names and enabling customers to see where their samples go and the instrumentation we use.  Many delegates will recommend the course to their colleagues for the following years, so it clearly makes a positive impact on both the individuals and businesses that attend."
One 2019 course attendee, Laurent David, from scientific consultants, Ypso Facto, said, "For me, the course was a good opportunity to refresh my knowledge about lipids and to find out more about James Hutton activities.  The cadence between the different topics was very efficient and dynamic.  I would expect the course to bring benefits to my daily work and I also think it would be very useful for companies training new employees."
The next Fatty Acids and Lipids course is scheduled to take place on the 27th and 28th of February 2020 (dates to be confirmed).